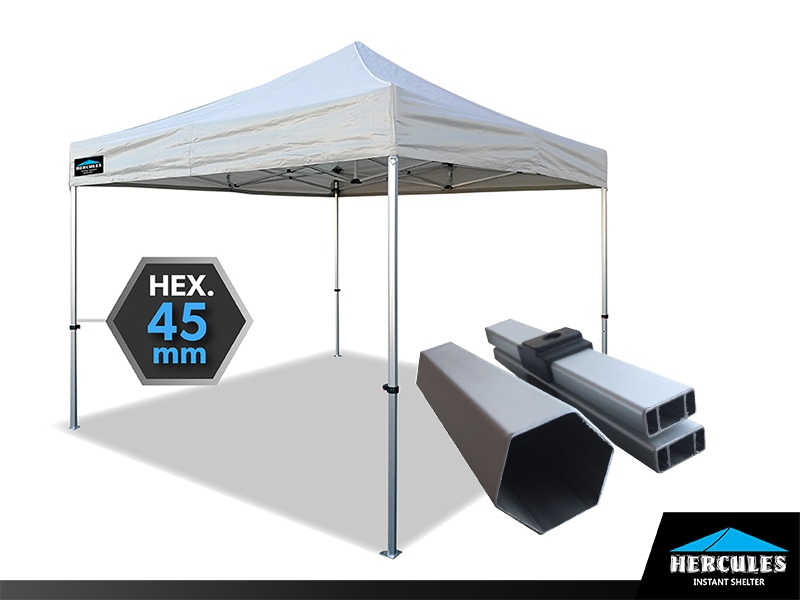 Christmas is around the corner, have you got any plan for your family during the Christmas holidays? How are you going to spend your Christmas Holidays with your family? If you are thinking about going for camping, having a Christmas party or barbecue, you should need something that can cover yourself and your family from the sun and rain~
In fact, the best thing to keep you and your family dry in rain and cool in the sun is the gazebo, a light and strong gazebo.
Now, we would like to introduce the Hercules light weight aluminum gazebo, Hex45A~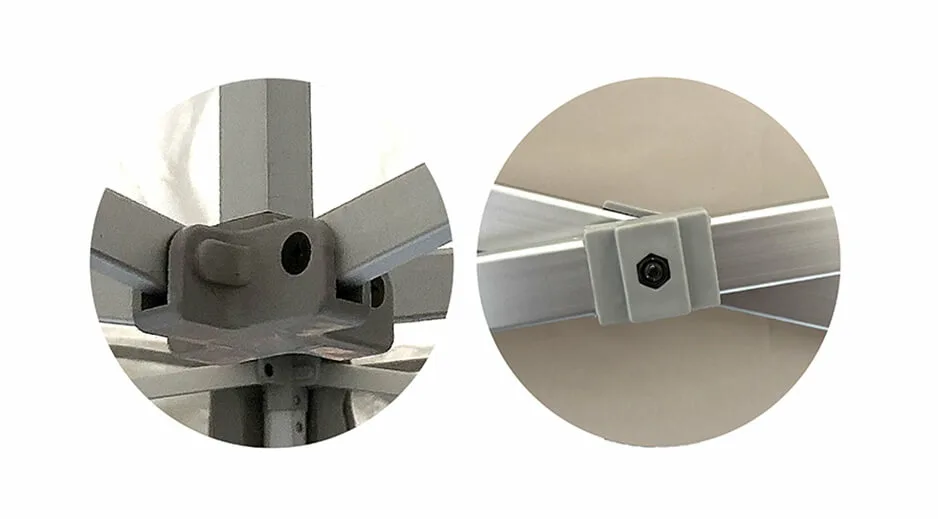 The Hex45A is the lightest aluminium gazebo in the gazebo range.
This frame has been developed into a unique balance between light weight and strength. It is the lightest aluminum gazebo in the gazebo range. A 3x3m HEX45A frame only weights 16kg (without the canopy).Hex45A comes in 4 sizes, 2.5×2.5m, 3x3m, 3×4.5m and 3x6m~
It comes with durable thick nylon joints to hold all the parts together and a spring tension system on the middle pole to withstand higher pressure.
The frame legs are 45mm wide in Hexagonal shape. Each cross bars come with 2 inner reinforcement bars to make the frame even more durable.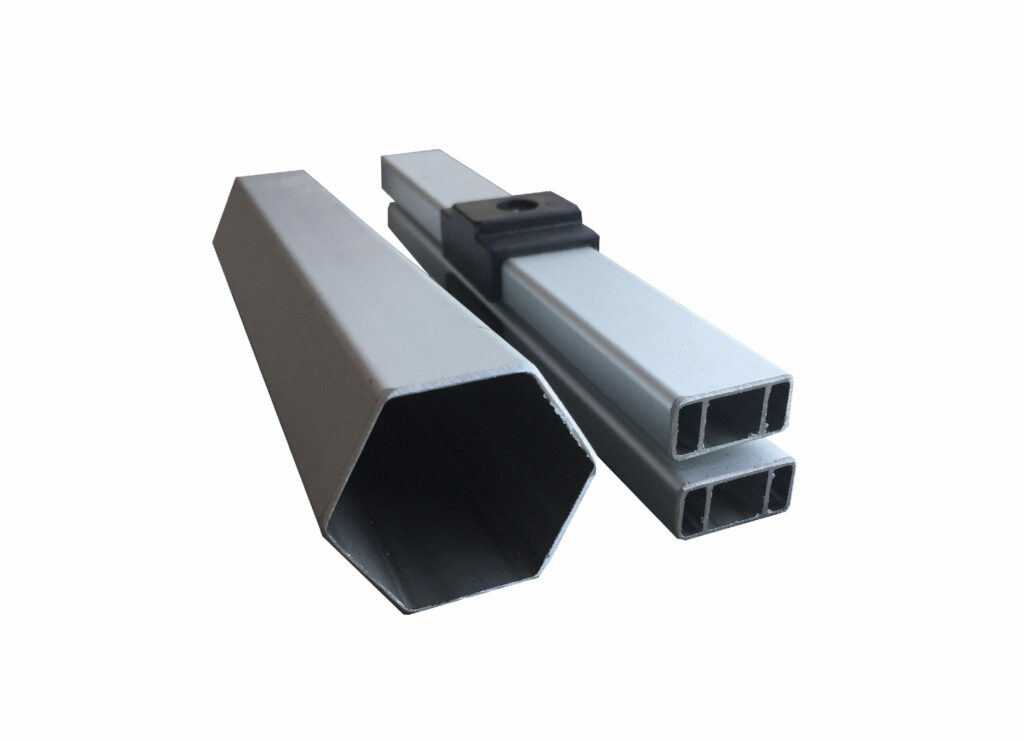 Apart from that, it also a durable and waterproof frame. As long as you tie the gazebo down with the ropes and pegs, secure it with sandbags or steel weights, it can withstand the wind and rain.
With the lightest feature, this gazebo frame is perfect for camping, home party, barbeque party and open markets as it is easy to put up, close down and carry around with you. It is also a perfect frame for ladies~ It can make your camping, party more convenient and handy.
So, get prepared now and have a handy and happy Christmas holiday in December!