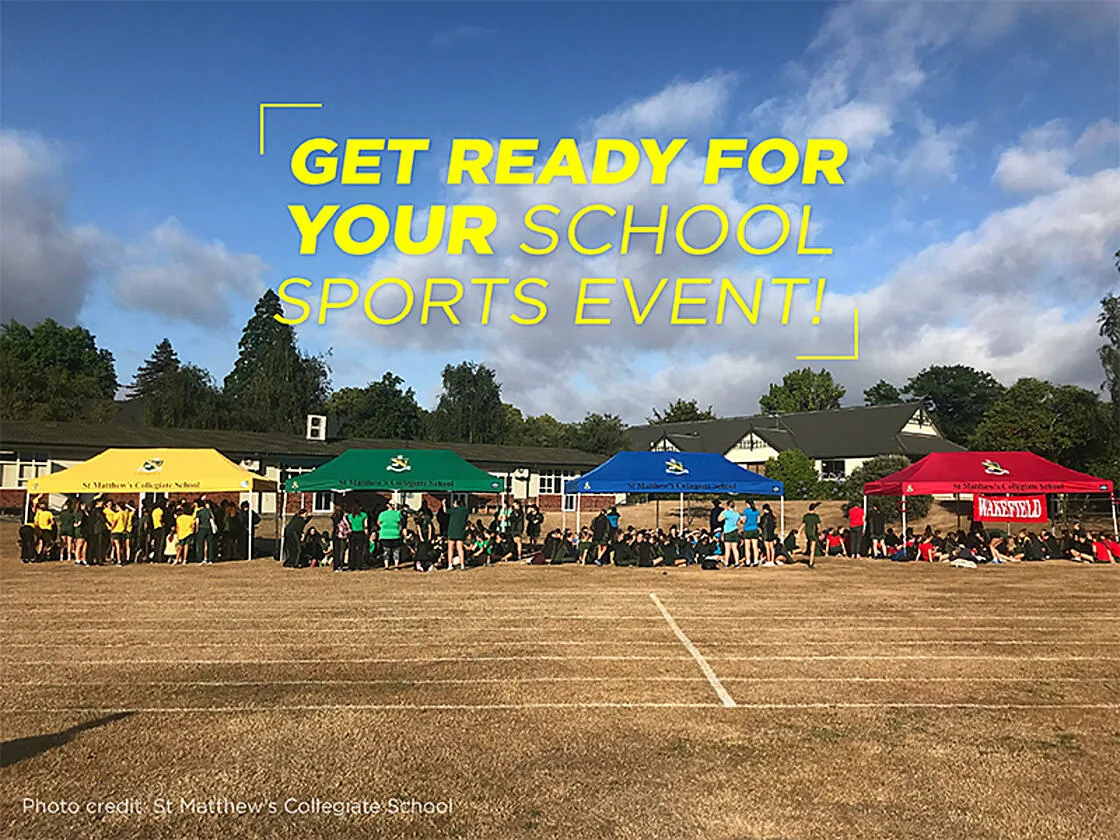 Get Ready For Your School Sports Day
In New Zealand where you could be at risk for overheating or serious sunburn if exposure yourself without cover to the sun for a long time.
Our Hercules popup gazebos provide instant shade solution to protect your school students from the elements, such as sun, wind and rain. They come in various colours and easy to set up in a minute. With 100% waterproof and UV resistant features, you will be confident your school kids are comfortable at school sports days. Click here for our different models and gazebo classes for school events at Hercules.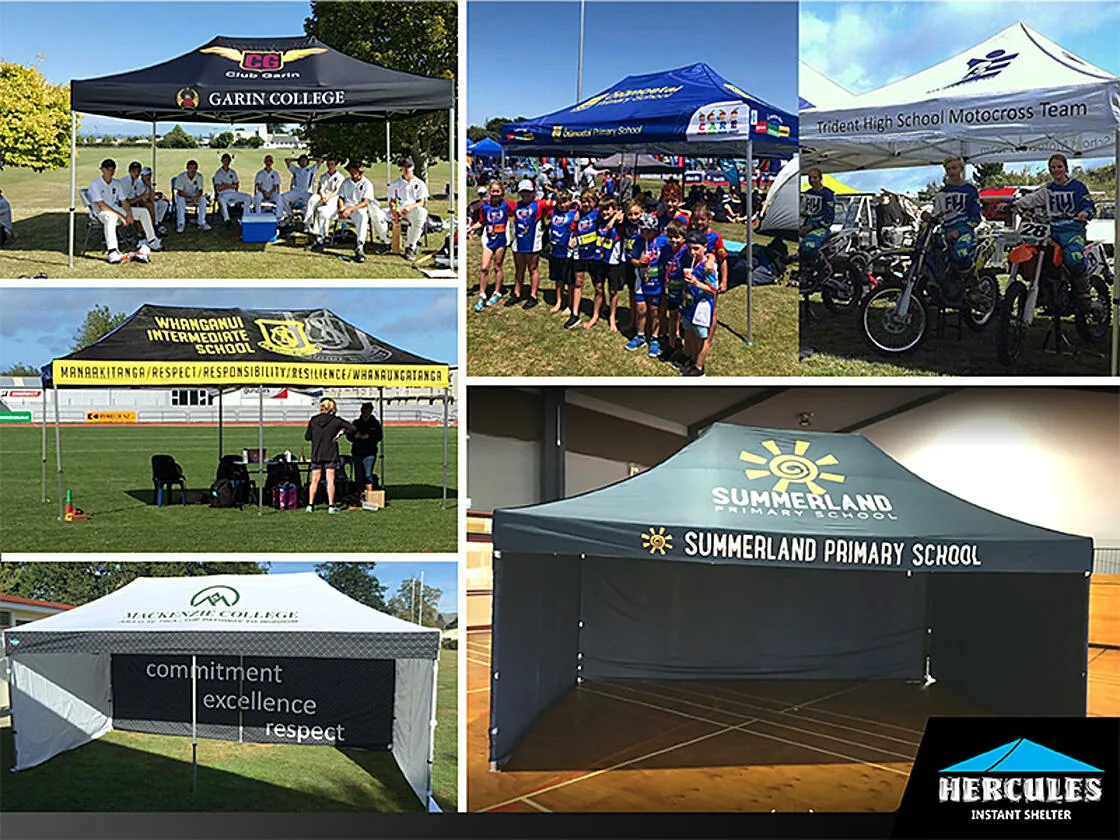 Why Printed School Gazebo
You should have been awared that more and more schools are getting branded gazebos instead of just plain gazebos. A school name and logo on a gazebo takes the school to the next level of professionalism. Visitors can recognise the school simply by the logo printed on a high-quality structure.
Instant shade solution is no longer the only reason for school looking for a gazebo for school sports events. It is also a consideration of school marketing. Click here to shop school gazebos.
If you need a plain or printed school gazebo, please give us a call on 0800 810 910 or email on [email protected]. We're ready for your enquiries.