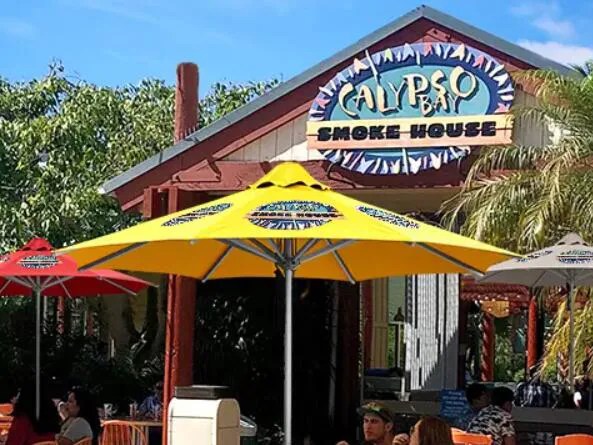 Introducing 900D UV Printed Outdoor Umbrella
Maximise your brand exposure with a full-colour promotional branded umbrella. Hercules Instant Shelter is the branded umbrella expert. With the newly UV digital printing technology, our outdoor umbrellas can be customised with printing of any text and/or logo or even all-over coverage.
How it works?! The outdoor umbrella fabric has the artwork embedded in the material and the design will not scratch from the surface. The outdoor umbrella fabric has a matte finish, which photographs well and suits indoor and outdoor use.
What's More About this 900D UV printed outdoor umbrella:
+ 900D Thick and heavy-duty outdoor umbrella fabric
+ Suitable for more elaborate artwork, graphics and logos
+ Full-colour graphics printing is possible (NO extra cost)
+ Highly water-resistant, UPF 50+ UV resistant outdoor umbrella
+ Increased fade resistance to sunlight
+ Will last 3 times longer than sublimation printing
+ Ideal for long term outdoor use
+ High quality at affordable pricing
+ No MOQ required
[ult_buttons btn_title="Learn More" btn_link="url:%2Foutdoor-umbrellas%2Fpromotional-printed-umbrella%2F|||" btn_align="ubtn-center" btn_size="ubtn-small" btn_title_color="#ffffff" btn_bg_color="#000000″ icon_size="32″ btn_icon_pos="ubtn-sep-icon-at-left"]