LAYBUY has landed at Hercules Instant Shelter online store.
Laybuy lets you get the online purchases right now and you can spread the total cost over 6 weekly automatic payments#, instead of paying the whole lot up front.
To complete your purchase via Laybuy, please follow a few simple steps as follows:
1. Simply select to make payment via Laybuy, during checkout, then hit the button"PLACE ORDER",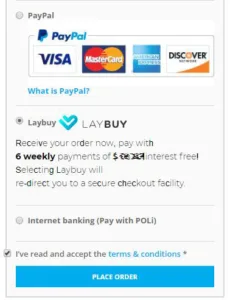 2. New customers must register for Laybuy, or returning customers can simply sign in to complete your purchase in seconds,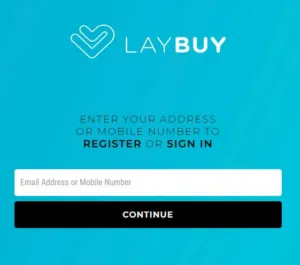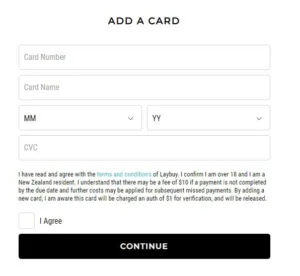 3. Your order is processed immediately and your payment schedule is established.
4. Only a sixth is due today and the rest is split over 5 weekly automatic payments on the day of the original purchase.
5. We will contact you once your order is ready to ship or collect in-store.
Please Note:
Laybuy is a service independent to Hercules Instant Shelter and as such your payment obligations will lie with Laybuy through the account you establish with them. If you have any questions regarding your future payments please contact Laybuy directly as we are unable to assist. If you fail to make a payment, a default fee may be charged. Additional failure to make payments will result in further charges being applied to your account. These fees may be incurred for each payment that is late. For full terms and conditions please visit the Laybuy NZ website here.
Laybuy is available to New Zealand based customers only.
If you have any further questions please contact us via:
E-mail: [email protected]
Free Phone: 0800810910
9:00 AM to 5:00 PM Weekdays
10:00 AM to 3:00 PM Saturday