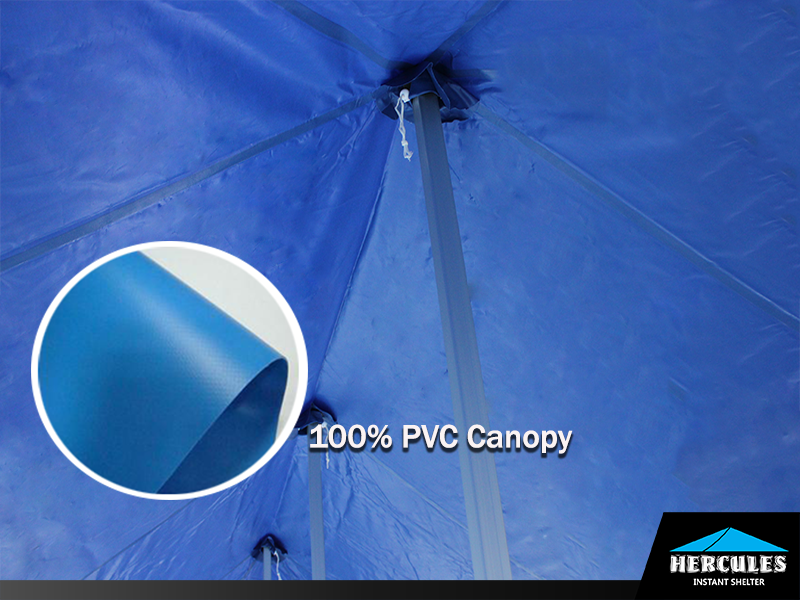 How much do you know about the canopy of gazebos? Do you know what material the fabric is? And, do you know which canopy is best for you?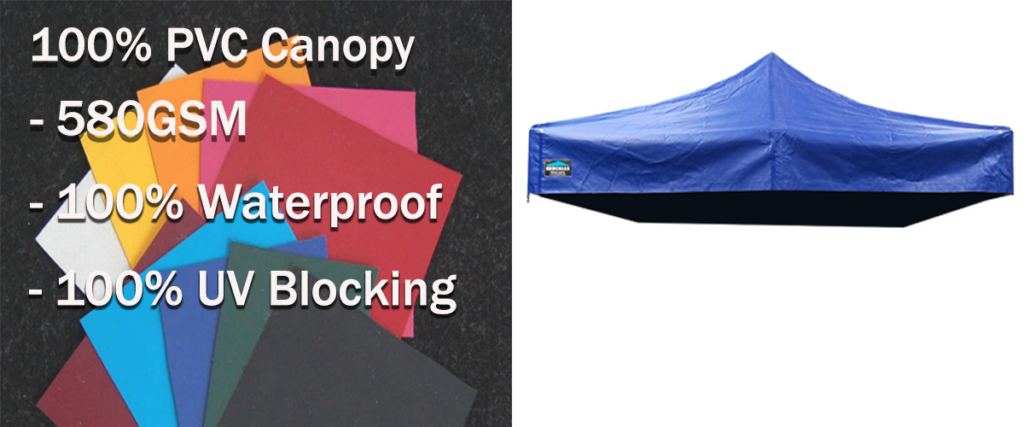 We believe that you definitely need something that is waterproof, UV resistance and can last long for your gazebo. Basically, we supply two versions of gazebo canopy, the standard 320GSM PVC coated polyester canopy and the 520GSM 100% PVC Canopy.
The 100% PVC canopy is the stronger and heavy-duty version of the gazebo canopy, it can last really long in the sun and rain, especially during the summer.
If you are buying a gazebo just and use it 3 – 4 times a year, like a short camping trip, home party, a 1 -2 days exhibition, we would say that the standard 320GSM PVC polyester canopy is good enough for these purposes.
However, if you are buying the gazebo for long term purpose and use it very often under the sun, you need to think of the 520GSM 100% PVC canopy. For those who are going to put-up the gazebo outdoor continuously for more than a week should get the 100% PVC Canopy. All the joining lines on the fabric are double stitched for extra durability. This canopy also comes with protective layers at the corners for extra protection.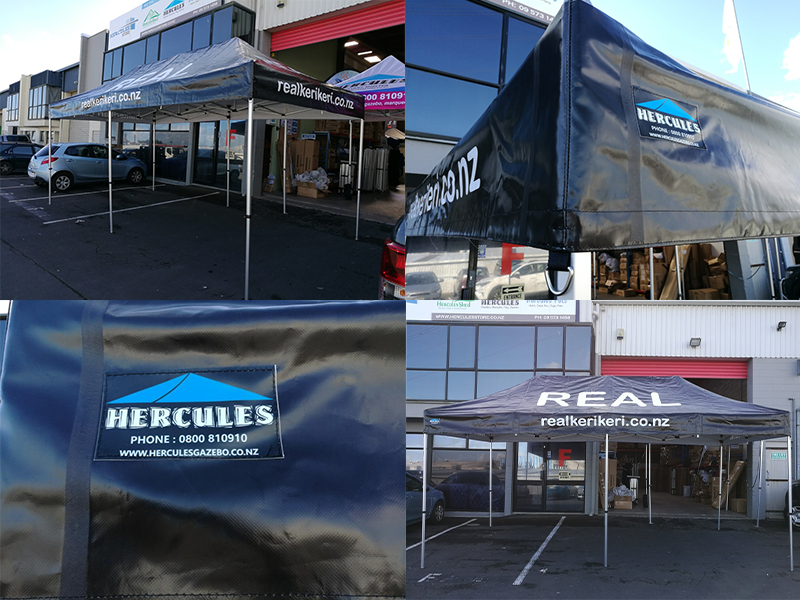 So, if you are looking for a strong canopy that can last in the summer, get yourself a 100% PVC canopy for your up coming event now~