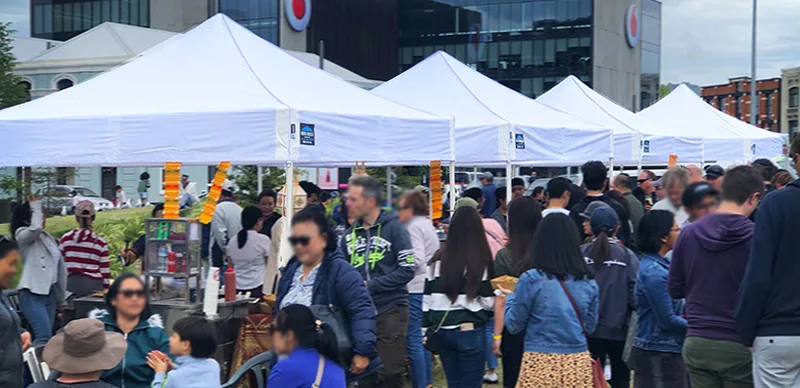 Hercules has got you covered! If you've been thinking about investing in a new gazebo in New Zealand, read on to learn about some significant differences between our Hercules gazebo and others on the market:
1. Unique Roof Design – Reinforced PVC Corner
Our Hercules PVC coated polyester canopy has upgraded its design by adding reinforcement at corners where have a 100% PVC layer stitched inside and outside for maximum strength. Excellent value-added!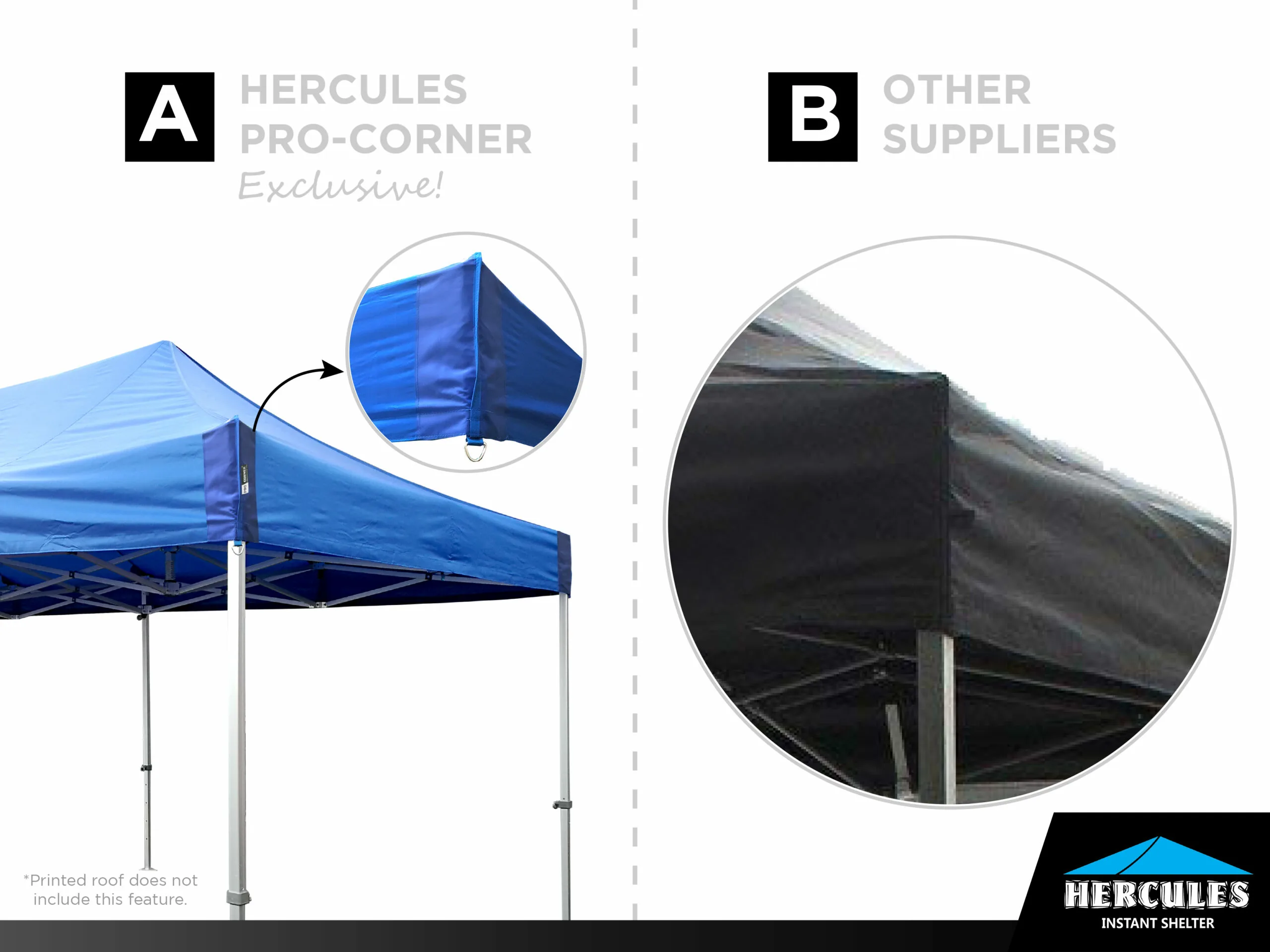 2. Unique Wall Design – Pro-Velcro Attachment
Our Hercules Pro-Velcro Wall is exclusively designed with a long Velcro attachment at the end, much solid, secure and easy to set up! No more stuck zippers!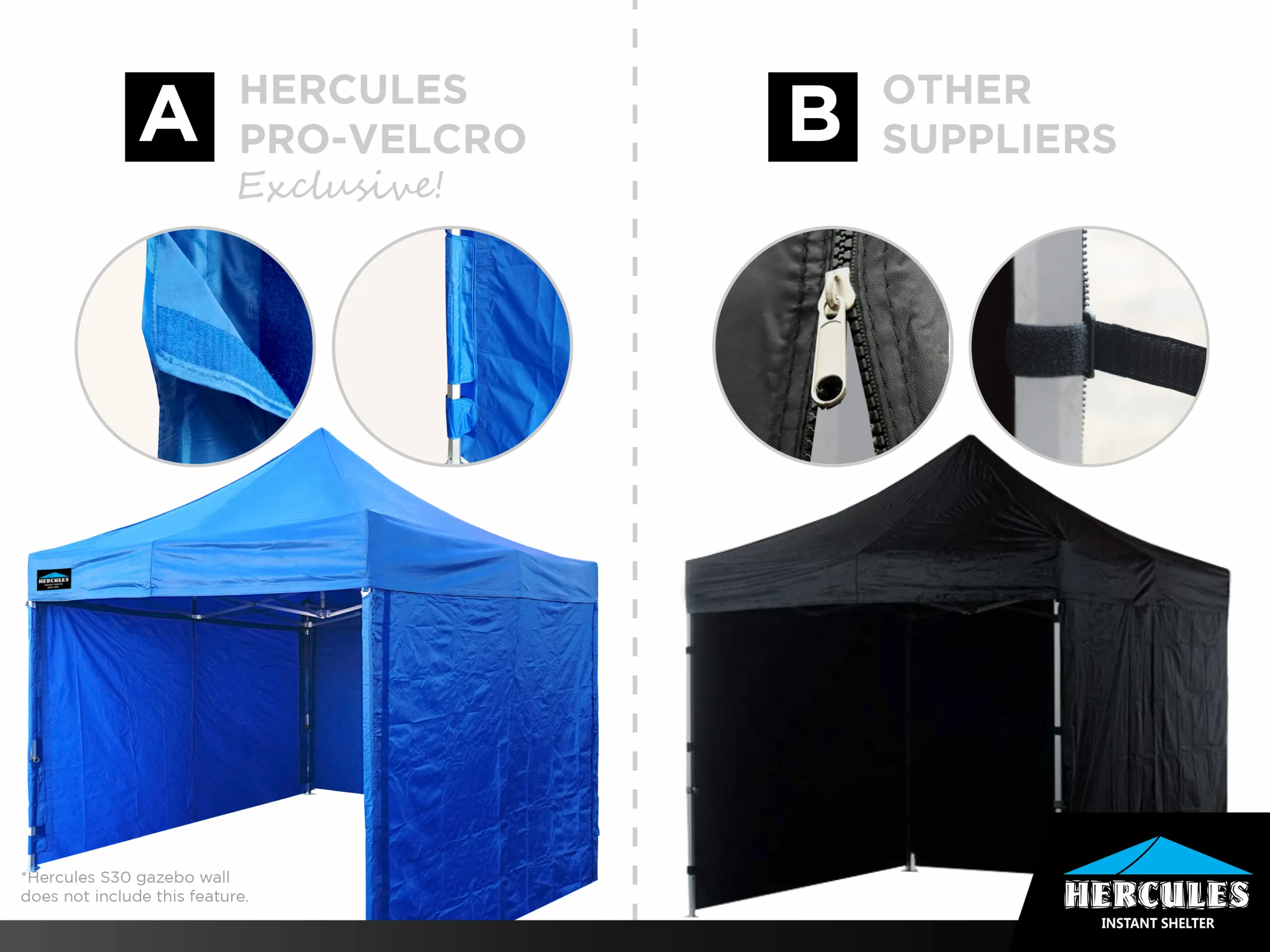 3. Unique Arm Design – Two-rib reinforcement
The truss bars and inner legs of our Hercules aluminium pop-up gazebo are added Two-rib Reinforcement for maximum strength. Greater tolerance to wind!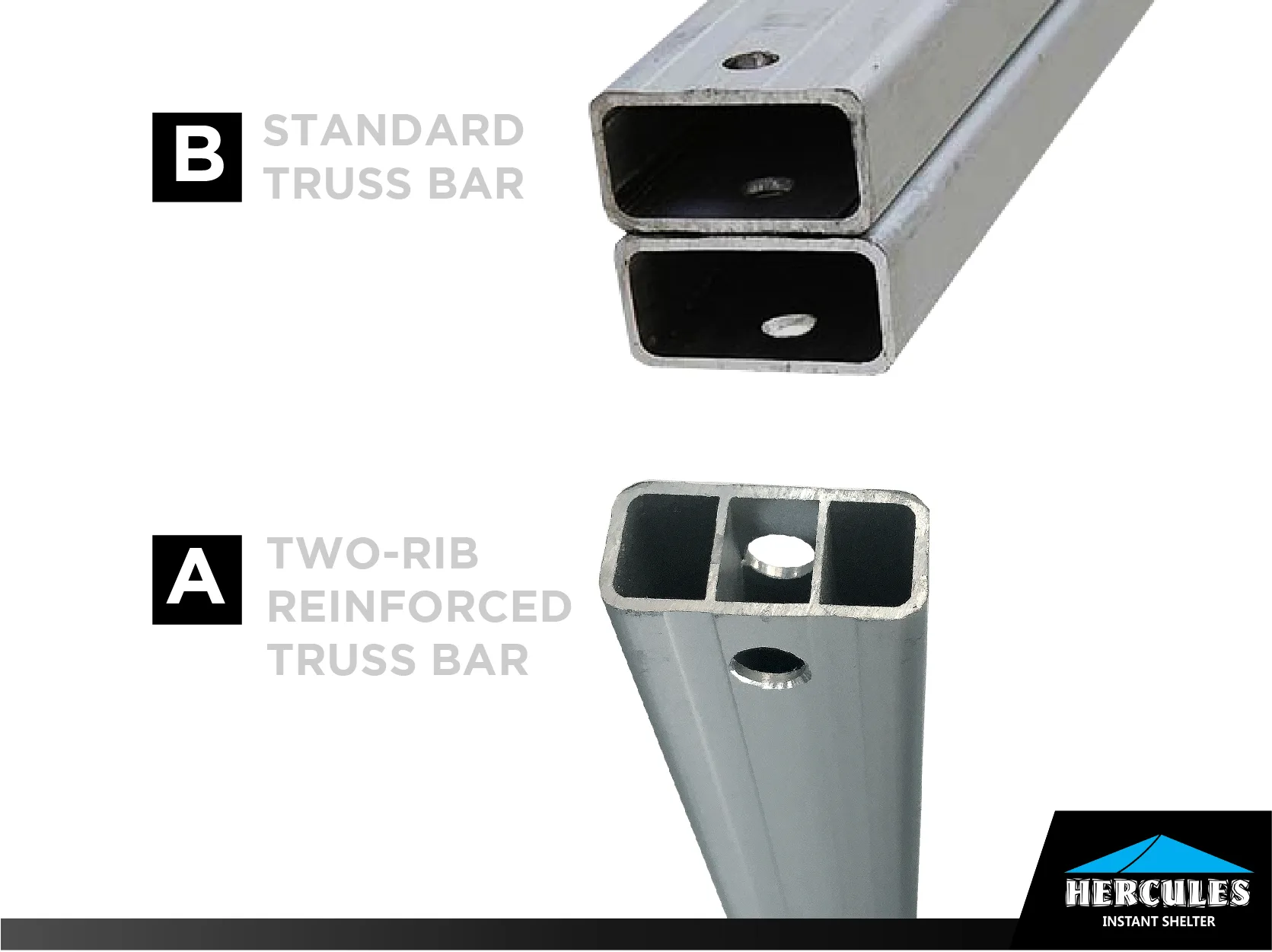 We are proud to provide the finest quality product with exceptional value. Shop our gazebo online today or give us a call on 0800 810 910 (a nationwide free call) to talk through our product range.