SPORTS CLUB'S FAVOURITE PROFESSIONAL GAZEBO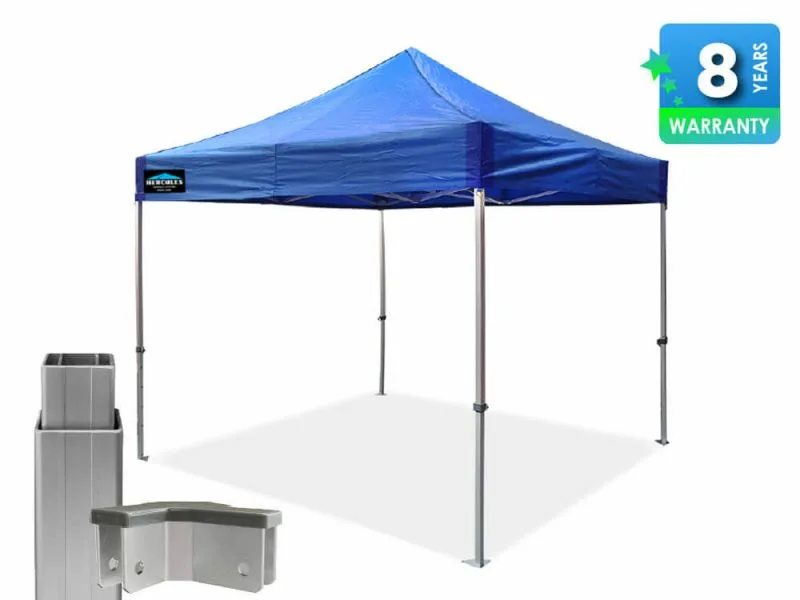 Price from: $1299.00 (price varies by size and add-ons)
Our best-selling model for sports events is the PRO 40 aluminium gazebo. Designed with a multi-ribbed construction, this gazebo provides exceptional strength and durability. Easy to erect, no tools required!
Ideal For
✔ Weekly/monthly use ✔Harsher Weather Environments
✔ Sports Events ✔ Motorsports
✔ Public Services ✔ Corporate Functions
✔ Trade Exhibitions ✔ Hospitality
Specification
✔ Commercial High Strength
✔ 6005 T6 aluminium (never rust)
✔ 40x2mm Square Legs
✔ 32x16x2mm Truss Arms
✔ Mounded Aluminum Joints
✔ Pull-Pin Leg Extender
✔ Stainless Steel Screws
✔ Wind ratings: 80kph
Standard Package Includes
1x PVC Coated Polyester Canopy
1x Pop Up Gazebo Frame
1x Set of Pegs & Guy Ropes
1x Protective Carry Bag
*Optional sidewall & weights are available
Gazebo Colours
*Surcharge and a lead time will apply for non-stocked colours.
We Can Custom Print Any Colours
If the colour you desire to match your brand is not available in our standard and premium colour range, we can custom print it to meet your specific needs.
Other Products of Your Interest