Testimonials
Hear what our customers

say about us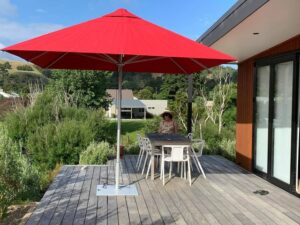 We purchased a 3×3 square umbrella for our deck. The customer service from PC was exceptional with excellent manner over the phone from our first enquire. After ordering and arranging for delivery, we were disappointed with their courier company PBT who lost the umbrella. PC made some enquires and made sure the subsequent delivery went as expected. If I am after another umbrella, I would not hesitate in using Hercules again.

Matt Welch from Evolve Designs

John Wright from Jet Ski Racing New Zealand

Dale Skudder from Smoke n Hotrox Chef's

Frank Agaimao from Kustom Elite Car Club

Craig Leathley from Smok'n Comrades

Cathy Kewish from Smiths Well Drilling

Patrick Stanners from Commercial Outdoor Machinery

Brad Mitchell from Watt Wheels

Ryan Bassett from NC Equipment

Ivan Beattie from Beattie Insulators

Antony Ford from PBI Height Safety
JIm & Phyllis From Waiuku

David Goadby from Energy Club NZ
Phil Wyllie from Hydratorq

Dave Wood from the original gypsy fair

Chris Olson from Home & Garden show

Emma Glover from Hawke's Bay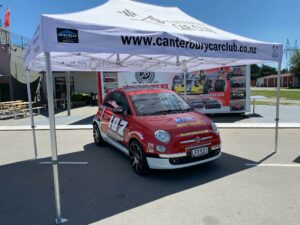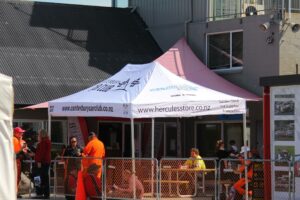 We recently got a couple of awesome new gazebos for the club from Hercules Instant Shelter.
They've been great for keeping our volunteers and competitors protected from the weather and even keeping the new vinyl on the promo car away from the sun.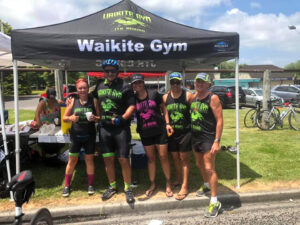 Gazebo received and had its first outing on the weekend for Ironmaori Toa Camp aid station.
Fantastic quality gazebos. We are so thankful for winning the club challenge. Thank you Hercules Instant Shelter for our awesome product.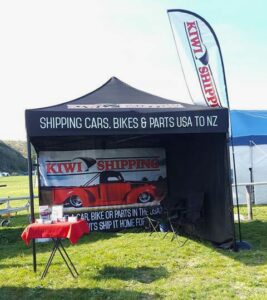 Big thanks to Ray and the Team from Hercules Gazebo Instant Shelters for our brand new Gazebo. Here we are all set up at the Kaikoura Hop. You won't miss us at any of the shows now! Excellent speedy service and we couldn't have asked for better product-durable, the finishing is great and so easy to set up!

TIGERS Rugby League Club from Hamilton
Just wanted thank Hercules Gazebo for our awesome Club Gazebo. We have had so many compliments and really great service from Ray at the Wellington Store. Highly recommend. So much our Club has increased in numbers that we had to get another one which is even bigger than this one. Thank you, Hercules.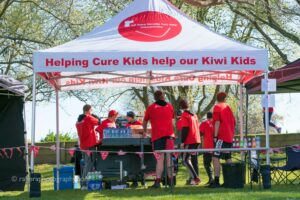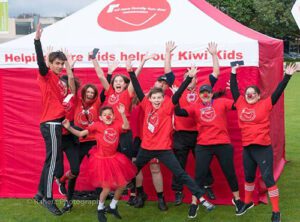 "Envied and admired by many when we turn up and set up our Red Nose Hercules pop-up Gazebo. People are amazed by its ease along with the simplicity in setting up, and the products quality of build. We thoroughly recommend Hercules Instant Shelters" – Nigel Winiata

Auckland Jet Ski Rider Association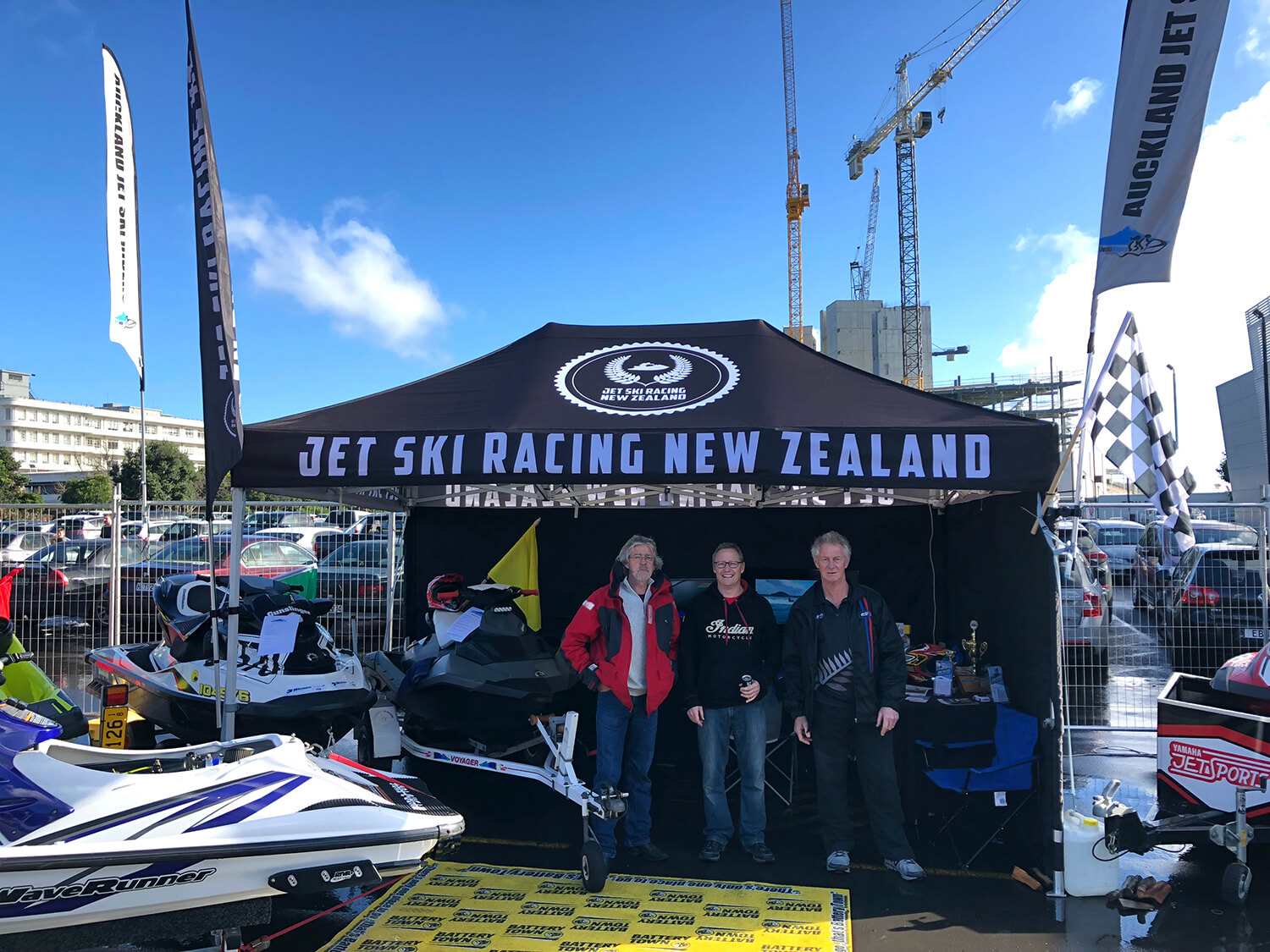 Thanks for everything you did to get our order ready on time.
Unfortunately we were allocated only half the space of last year at the Spoedshow and couldn't erect the other gazebo. We were gutted!

Eion Abernethy from Wellington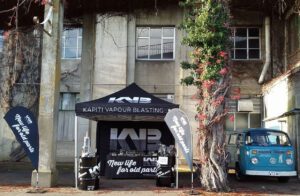 "The gazebo looks great,
A photo Nick took yesterday at Trentham racecourse where the car show was held.
Thanks for your good work."
Eion

Marz Henry from kimi school
We the staff and kids at Kimi absolutely love our gazebo. Thank you so much for choosing us! We will definitely put it to good use!!! We received awesome service and were well looked after.

Lynn Chanthaphoree from North Shore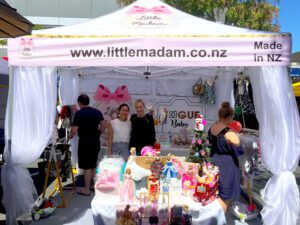 First time investing on a business gazebo, dealt with PC from Mt Wellington. Had no absolute idea what I wanted, was there for 45mins, asked a hundred questions and already he cut to the chase without the long winded sales tactics and got straight to the point and convinced me the best model suitable for my boutique.

Hutt city council from Wellington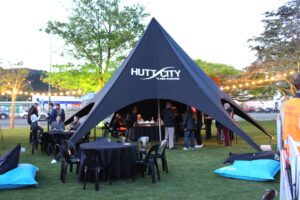 We did put the marquee up for our four day light carnival, Hightlight, over Labour weekend and we're incredibly happy with it. It was so easy to put up and take down, and very sturdy. It looked great and was very roomy inside.

Stitch Girl from North Shore

Thanks to the Rose Festival organizers and my customers who purchased my items. Also I do have to say thanks to Hercules Instant Shelter in Mt Wellington, Auckland for such a great gazebo and surrounding sides, looked great today and kept that weather out!!

Bread & Butter Bakery From Auckland

Thanks Hercules Instant Shelter. The gazebo is fantastic. Coming up to its third year and still standing proud. And when we did have a few minor issues like losing a screw, your staff has been so helpful and fixed everything up within minutes of me popping by. Best gazebo ever!

Catherine Drayer from Wellington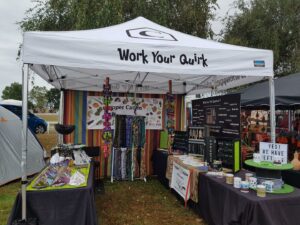 I absolutely love my Hercules gazebo 😃
Spencer Lister from New Plymouth
I was really pleased with the service and especially the product.These are fantastic robust easy to set up Gazebos.At the market we had heaps of people looking at and asking all about it.Great product and all round delivery,I would not hesitate to give these guys a bib thumbs up
Kevin Nicholson from Wellington
Hi, Thank you for delivering the gazebo on time. We got lots of positive feedback about it. We would like to order another gazebo exactly the same as the one just made for us. Thanks

Dear Ray, The Gazebo we purchased arrived last night. We are absolutely delighted with it. Thank you sincerely for providing us with such a high quality product.

Gene Saunders from Wellington
Excellent Gazebo, strong, we'll build intuitive assembly and plenty of bags provided for packing away. Recommend this seller and the Hercules Gazebo brand.

Bernice from Morrinsville
Hi team, Just wanted to say that we used our new Gazebo at the Grasslandz Event at Hamilton last week and it was absolutely "BRILLIANT" – it was the best one there J thank you so much.
We are thinking about ordering a smaller one to have as an "Information Tent".

Danny Frost from Hamilton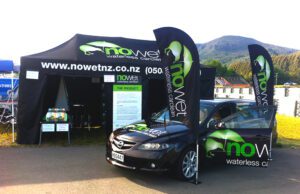 Hi team, Just thought I would send you a couple of photos of some events we have attending. I would also like to say we are absolutely stoked with our Gazebo we purchased off you, we have been to a few events lately and it has been very windy and our gazebo was the only one still standing at the end of the show. Very Happy and have been recommending you to many people at these events. Regards

T.A. McCabe from New Plymouth
Hi Ray, we have put up the new gazebo and are so happy with it, very impressed with it up! The new walls were delivered on Friday and we have opened them to see, so so happy with them Ray, thank you for ensuring we got the correct ones!!! Thank you Ray for getting this right for us, we really appreciate it! Thank you again.

Greg Bauer from Wellington
Really excellent trader, fast response and good friendly communications. As for the product I was really impressed, well exceeded my expectations, including bags for packing wall and roof in, ground pegs and ties down straps in their own bag. Thanks very much for the trade.
---
Some Customers We Work With
More than 30,000 customers trust us, and the number is still growing.
We value our customer's opinions as they are the reason why we're continuously trying to improve our product and service, and we believe they're the best to guide us through the process.
---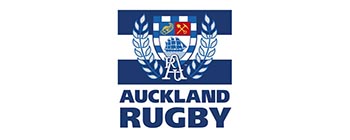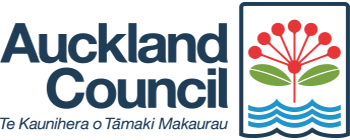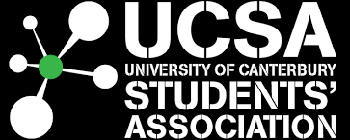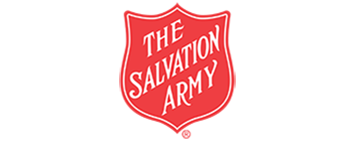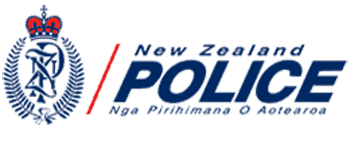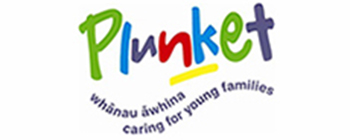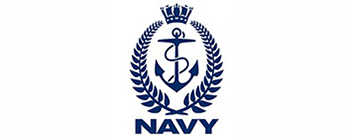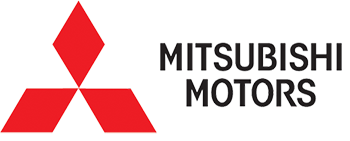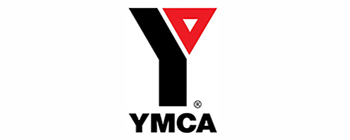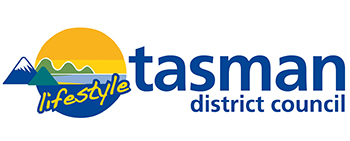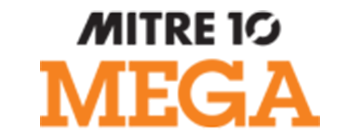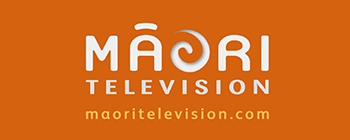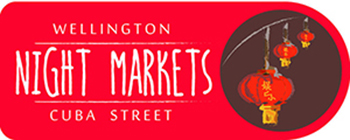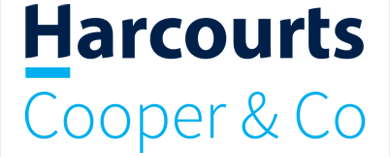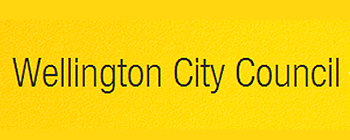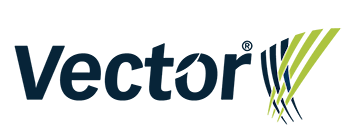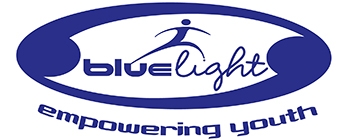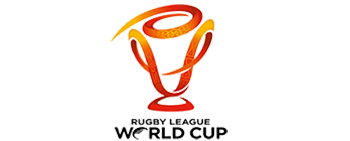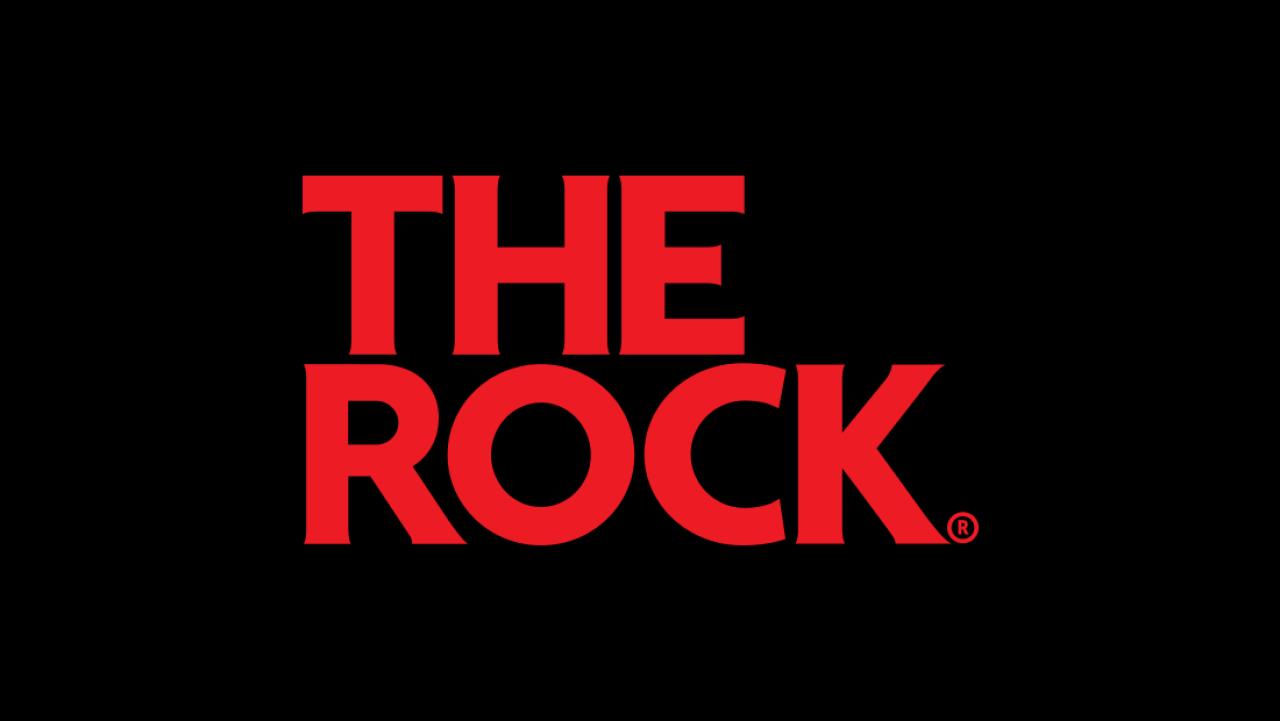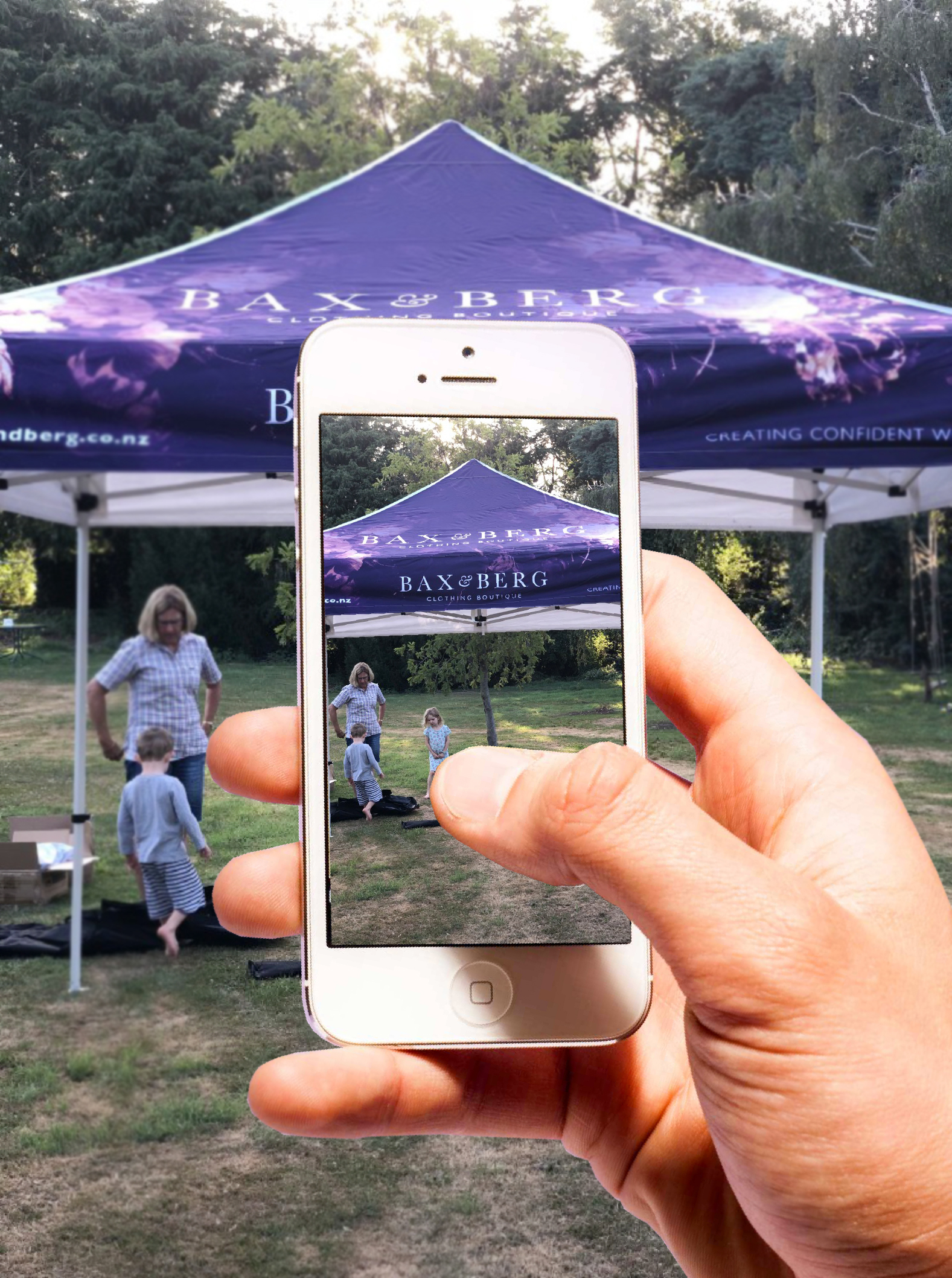 ---
GIVE A FEEDBACK
Let us know how we're doing.
---