Market Gazebos
Heavy-Duty Market Stall Gazebos for Sale
If you are thinking about investing in a quality pop up gazebo for your market stall in New Zealand? You are at the right place. No matter rain or shine, our Hercules pop up gazebos will make your market stall stand out whilst protecting yourself and your products from the sun, rain and winds. They are easy to fold up, pack away, and take with you anywhere you go.
Portable Structure: Easy set-up, storage & transport;
Widest selection of gazebo sizes and colours or even you can custom any colours;
Waterproof, UV resistance(UPF 50+), and fire retardancy;
Sturdy gazebos with wind action certificate;
Both plain and custom printed market gazebos are available.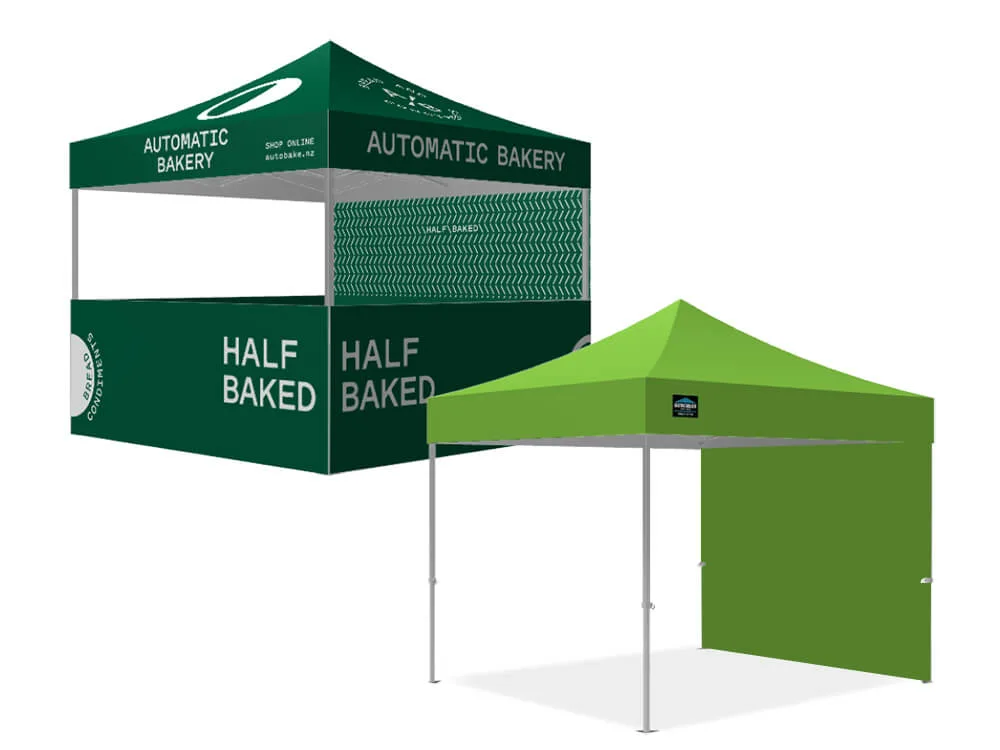 Choosing the Best Gazebo for a Market Stall
Since 2008, we have been supplying many plain or printed gazebos to many thousands of local stallholders. Our market gazebos are available in a wide range of frames and covers, so there's something to suit every budget for quality gazebos. No matter what your trading set-up, a lightweight but robust pop-up market stall will make your stall stand out whilst protecting you from the elements. Please get in touch if we can be of assistance with a plain or branded market gazebo. Enquire…
Recommended Gazebo Models for Market Business
We Can Print A Range of Different Areas
We provide diverse branding opportunities for our gazebos, allowing you to customize various areas. From the roof to the walls, half walls, and more, we offer printing options that suit your specific needs and preferences.