Venus Aluminium Patio Umbrella
Our Hercules Venus Umbrella is a premium-grade patio umbrella. Features a 50mm anodised aluminium post, reinforced aluminium arms and stainless steel fittings, this umbrella is elegant and durable, and strong enough to stay standing in most NZ conditions. It comes in six different sizes, are all suitable for both residential and commercial applications (Patio, poolside, garden, deck, cafe, restaurant and much more ). Oustanding features about this umbrella:
Easy open & close the umbrella by rope & pin mechanism
50mm Anodized aluminium materials guarantee longevity
Heavy-duty centre pole with 3.0mm wall thickness for maximum strength
Two-rib reinforced aluminium arms for extra strength
High-quality nylon hub and stainless steel fittings
Installation options available
Water-repellant and UV-resistant canopies
6 Year Frame Warranty (3-year for commercial).

10 Year Fade Warranty (Acrylic)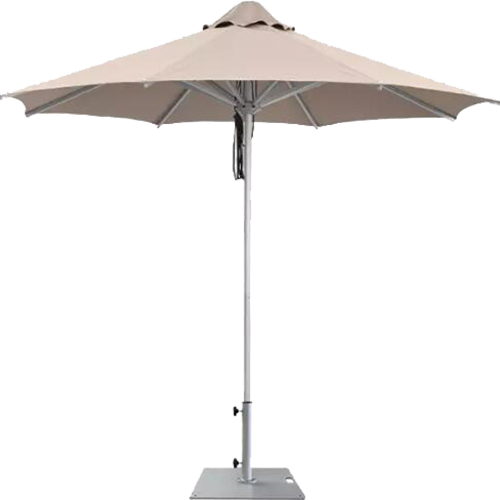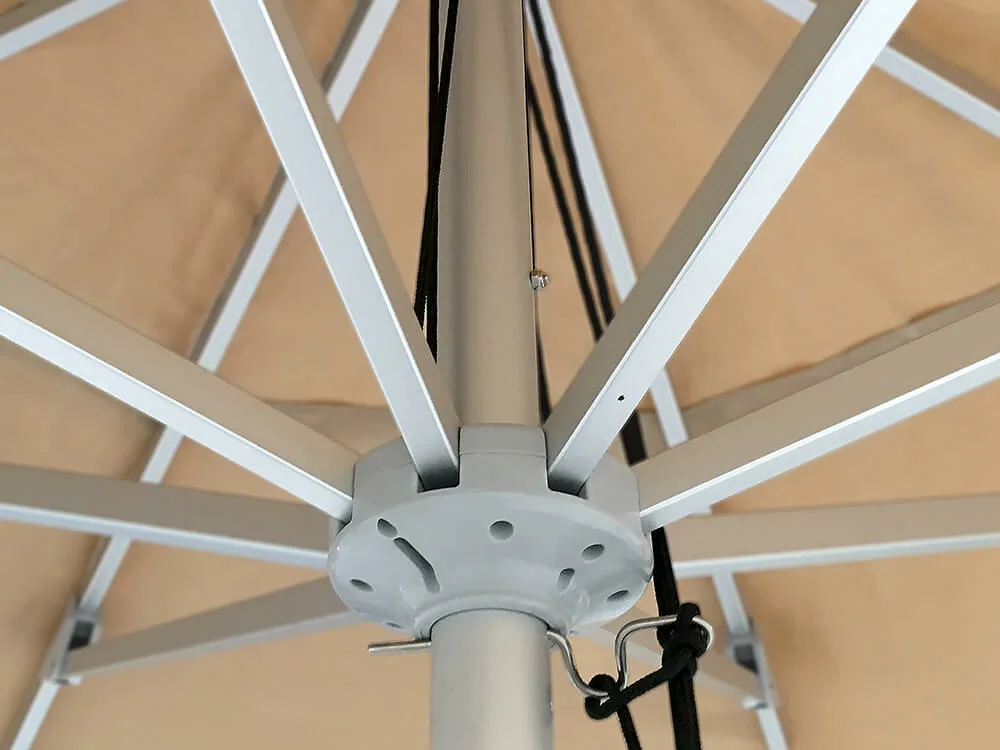 Heavy duty nylon hub and stainless steel fittings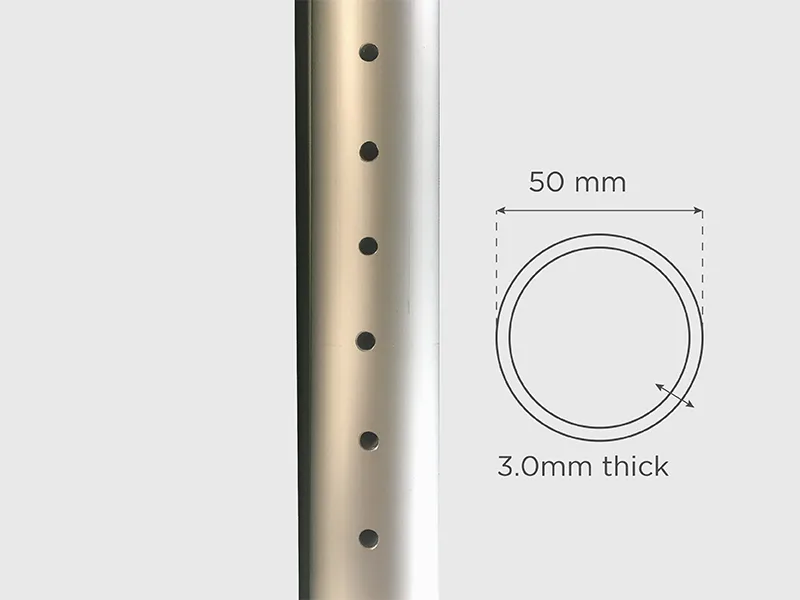 Heavy duty 50 mm thick post with internal guide for easy pin insertion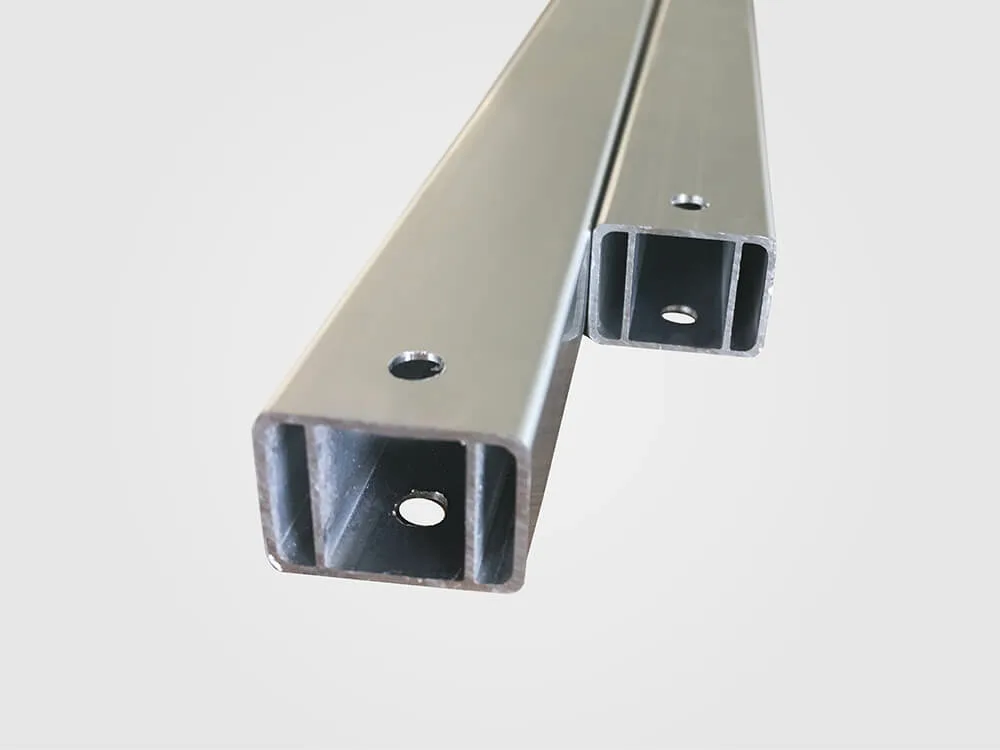 Two-rib reinforced aluminium arms for extra strength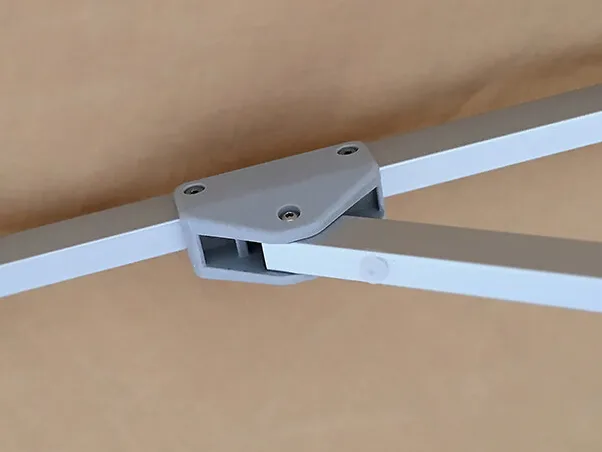 High quality moulded nylon strops
Made out of 100% solution-dyed acrylic fibre, our premium umbrella fabric from RECASENS RECacril® is the most hardwearing outdoor fabric in the world. The use of high-quality raw materials in combination with the most demanding manufacturing processes confer to the fabrics unbeatable benefits of colourfastness and resistance as well as durability.
100% Solution-dyed Acrylic

Colour fastness rating: "7-8" out of 8
Shade rating: UPF 50+.
Water repellent, fade & rot resistant
Texture: Thick and rough, the most hardwearing
All fabrics can be washed and are replaceable
Large range of colour choices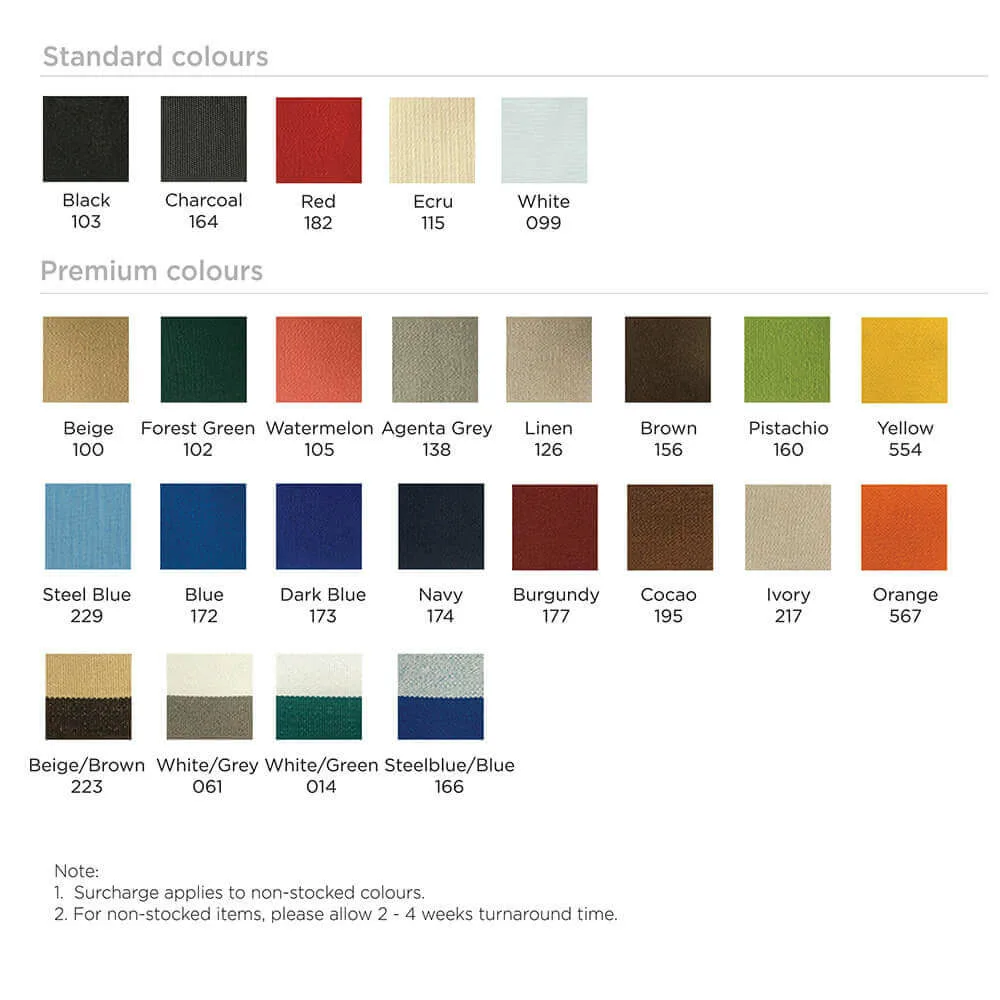 Square
2 x 2m
Sale

Square
2.5 x 2.5m
Sale

Square
3.0 x 3.0m
Pre-order

Octagon
2.8m Dia.
Sale

Octagon
3.5m Dia.
Pre-order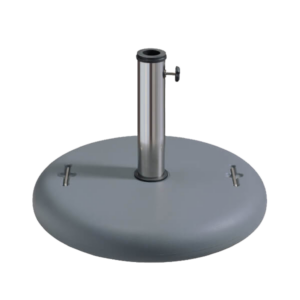 Portable Polycrete Base Round
55cm Dia., 40KG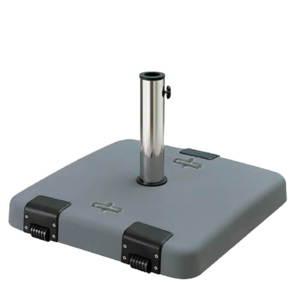 Portable Polycrete Base Square

55x55x9cm, 50KG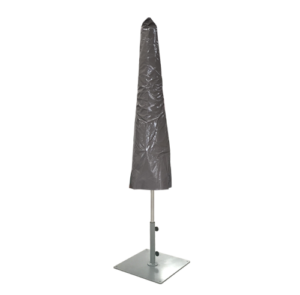 Protective Cover
Doubling the life of the canopy