Our steel pop-up gazebos are easy to set up with no tools required. Made from powder-coated steel, they offer a cost-effective choice for those on a budget.
Designed in New Zealand for durability, they feature a quick-setup concertina system and can withstand various weather conditions. While not the cheapest, they offer excellent value with 100% waterproof canopies, UV resistance, and flame retardancy. Choose from two options for occasional or frequent use, backed by a long warranty and readily available replacement parts at Hercules Instant Shelter.
If you need assistance or advice in selecting the perfect gazebo, don't hesitate to contact our knowledgeable Hercules team in Auckland, Wellington, or Christchurch. We're here to assist you.
Heavy Duty Steel Gazebos for Sale
Why Hercules Steel Pop Up Gazebos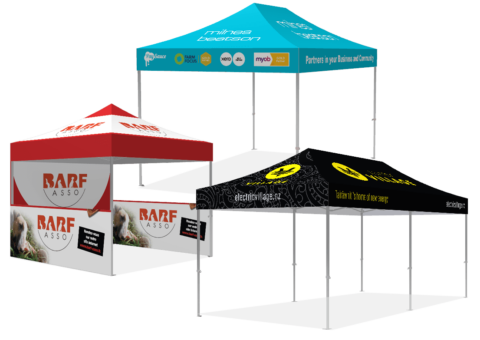 We Can Custom Print Gazebos
Are you specifically in search of a gazebo with branding? Tailor our gazebos with custom prints, ensuring they seamlessly align with and represent your distinctive brand identity.
Proceed straight to the page that meets your needs.
Delighted Customers
If you've had bad experiences with cheap gazebos and need something that fits your needs and budget, Hercules is the right choice. Hear from happy customers who chose our steel pop-up gazebos.