Pop Up Gazebo by Hercules Instant Shelter ®
Pop up gazebos also referred to as Pop Up Marquees have become the most popular modern temporary shelter in the world. They are portable shade structures made from steel or aluminium materials, easier to be erected than an ordinary marquee without needing any tools.
Designed in New Zealand, our Hercules pop up gazebos are made to last with high-quality materials and constructed with a concertina system that allows for a quick set-up. The canopies feature 100% waterproof, UV resistance, and Fire retardancy, so you are always confident to use our pop up gazebos outdoor regardless of New Zealand weather. To suit your budget and needs, we supply NZ's largest range of pop up gazebos from standard to superior strength, and in various sizes and colours. Plus, backed up with an industry-leading manufacturer warranty of up to 10 years and replacement parts are ready in-store, you are hassle-free with Hercules Instant Shelter.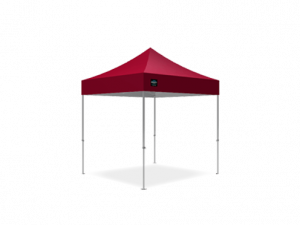 2m x 2m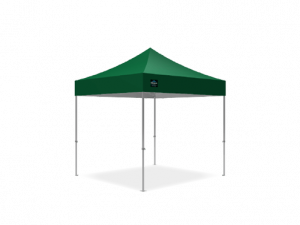 2.5m x 2.5m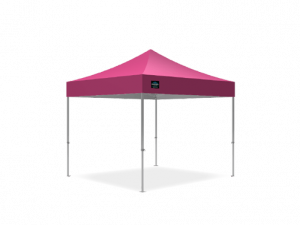 3m x 3m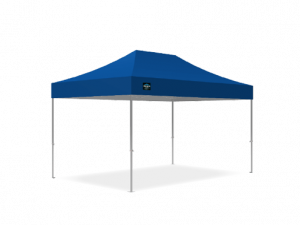 3m x 4.5m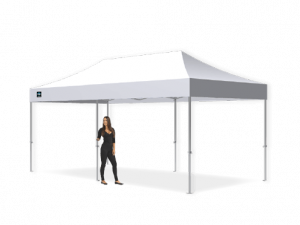 3m x 6m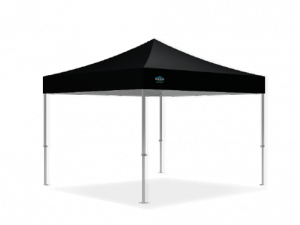 4m x 4m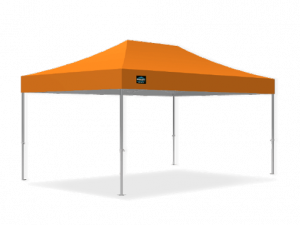 4m x 6m
4m x 8m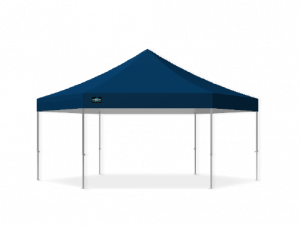 5.5m Hex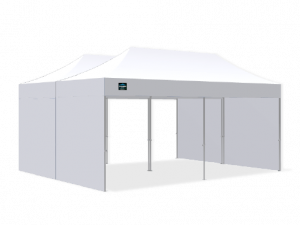 6m x 6m
Where Do You Need Pop Up Gazebos
Since 2008, we have supplied our pop up gazebos to many high profile organisations, including City Councils, NZ Navy, NZ Police, Singapore Airline, NZ Rugby, The Salvation Army, Plunket, and Government organisations as well as many individuals from independent businesses to large corporates across a range of industry sectors.
The range of premium pop up gazebos by Hercules Instant Shelter is suitable for the needs of your events or business.
Commercial Events: Exhibitions, Festivals, Shows, Real Estate, Markets, etc;

Sports Events: Rugby, Cricket, Football, Motorsport, Car racing, Fishing, etc;

School Events: Open Day, Festival Activities, Learning, Tournament, etc;
Government Organisations: Medical & Health Emergency, etc;

Construction & Building Service;

Residential & Recreational: Temporary Car Port, Parties, Camping, etc;
If you have a question about choosing the right folding gazebo? Please don't hesitate to ask our experienced Hercules team in Auckland, Wellington or Christchurch. We're ready to be of service.
Why Buy Pop Up Gazebos from Hercules?
What is Pop Up Gazebo?
Pop-up Gazebos are designed for temporary event use. They are built in a portable shade structure, typically made from metal and constructed with a concertina system that allows for erection and fold-down in less time. Thanks to this feature, they are also convenient for packing in a carry bag for transport. This convenience makes the pop-up gazebo very different from a permanent structure that is likely to remain undisturbed for many years. If you are looking for a permanent shelter that can be anchored and located somewhere permanently, the pop-up gazebo is not the best option. Otherwise, pop up gazebos are handy and perfect when you need a portable shade for the backyard, a sports game, a camping trip or trade events.
Why Shouldn't Buy Cheap Gazebos?
A cheap gazebo is not designed to last. Some of our customers are not first-time gazebo buyers, they learned from past experience and acknowledge that choosing quality over price is almost always the sustainable choice because it eliminates waste and improves efficiency.
What is Premium Hercules Gazebo Range?
We supply NZ's largest range of pop-up gazebos from standard to superior strength to suit your needs and budget as possible.
The range includes(listed from Standard to Strongest):
Series 30: Great basic steel pop up gazebo
Hex 45S: NZ's strongest steel pop up gazebo
Hex 45A: Heavy-duty Aluminium pop up gazebo
Pro 37: Advanced heavy-duty aluminium pop up gazebo
Pro 40: Ultra heavy-duty aluminium pop up gazebo
pro 57: Industry strength aluminium pop up gazebo 
We offer various canopy colours and a wide range of gazebo accessories to compliment your purchase.
Are Hercules Gazebos Durable?
The Pop-up Gazebo by Hercules™ instant shelter is easy to erect and take down due to its unique frame structure and offers dependable sturdiness on all occasions. The canopy is manufactured using high-quality fabric which is waterproofed, fire retardant and has guaranteed UV protection to UPF 50+.
A Hercules pop up gazebo can offer many years of dependable performance if properly taken care of. Please make sure you read our user instructions carefully before you start using the gazebo to prevent damage to the gazebo canopy due to misuse, accident and poor care.
We offer SIX gazebo frame options to suit different applications and two fabric options for our canopy. If you have questions about choosing the right gazebo and canopy for your use, please don't hesitate to ask our experienced Hercules team.
Are Hercules Gazebos Easy to Set Up?
Yes! All of our Hercules gazebos are designed with a concertina system that allows for a quick setup. No tools or assembly is required. It is easy to pop up and fold down by the maximum number of two people. The fastest time for basic structure set-up can be in just 60 seconds!
Are Hercules Gazebos Water Proof & Sun Proof?
Hercules Gazebo is a trusted functional temporary shelter.
Our canopy and sidewall are made from the best quality imported fabrics and materials. High-density polyester fabric with 320g/m2 PVC coating tends to be strong, stretchy, and colourfast. Each gazebo is 100% waterproof, fire-resistant, and has guaranteed UV protection to 50 SPF. It's A REAL PROTECTIVE shelter designed to withstand most of the weather conditions in New Zealand. You will feel confident that your family or your fellow will be comfortable, safe and proud of it.
Are Hercules Gazebos Wind Roof?
We're proud that our range of alloy gazebos are certified great-strength gazebos with the ability to stand against a range of wind speeds between 50kph and 80kph accordingly and based on models. Each alloy model comes with an individual wind-action engineering report.
However, it is super challenging if keep it erected in extreme weather no matter how prepared you are, so please do NOT leave a gazebo outside in strong winds or unattended, as this can cause the gazebo and surroundings serious damage. Never forget the power of nature and its dangerous effects.
For more FAQs, visit here.
What Fabrics are Available at Hercules?
Our canopies & sidewalls are made from the best quality imported fabrics. We offer two different types of fabrics for our entire range of plain and custom made gazebos, one of which is standard PVC coated polyester and the other is 100% Polyvinyl chloride (PVC). Polyester is the most common and cost-effective fabric used in the gazebo industry, while 100% PVC is a premium fabric which has better performance if your gazebo needs to be left up under the direct sun for a long period of time.
Every gazebo package includes a high-quality polyester canopy, 100% PVC fabric is available to upgrade at additional cost. *Black, White, Blue, Light Grey, Navy, Green and Red are standard colours, premium colours can be customized at additional cost.