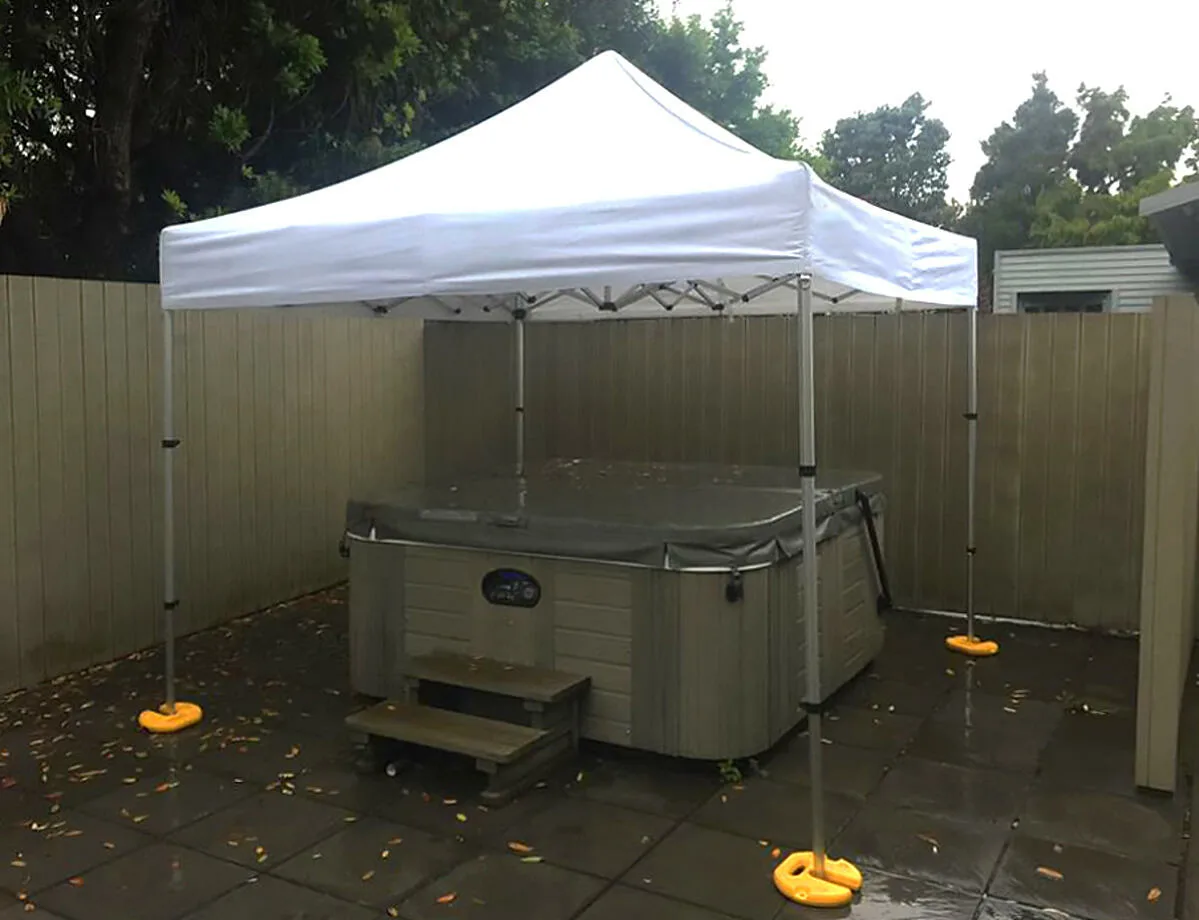 Awesome Ways to Use a Gazebo At Home
A Gazebo has many uses when it comes to home living. Different from the wooden gazebo, the popup gazebo is a metal made and much more convenient for use. You can place it to any open areas within your home, get it folded and stored when not being used. Easy!
Let's look at a few awesome ways to put your gazebo to use.
Outdoor Dining 🍰
A great gazebo gives you a perfect spot to enjoy your meals out in the fresh air.
Entertainment 🤗
In addition to being a great dining spot within your home, a gazebo is also an excellent garden structure for intimate evenings and gatherings.
Spa pool/Jacuzzi Shade👙
When you have an outdoor spa pool or Jacuzzi, the right sized gazebo gives you just the right amount of privacy and protection from the elements. This protection allows you to enjoy the experience better.
A Gazebo is also suitable for;
Temporary carport, Swimming pool shade, BBQ party, Deck party, Wedding party, Beach shade, Camping, and more.
A Gazebo is quite literally the perfect addition to any open space. Elegant and versatile, Gazebos create relaxed atmospheres and add value to any property where they are put up.
At Hercules Instant Shelter, we supply a full range of premium folding gazebo and large marquees which are perfect for temporary shelter as well as everyday tough use. They are built to last, 100% waterproofed, UV resistant and fire retardant. With proper care, a Hercules pop up gazebo can offer many years of dependable performance. Hercules Instant Shelter is the right choice for your home open space.
Click here to shop Gazebo for your home!