ENJOY YOUR INTEREST FREE DEAL
Hercules is happy to offer our customers INTEREST FREE FINANCE online and in-store. If you have these credit cards, why not take advantage of interest free shopping at Hercules Gazebo.

WHAT IS INTEREST FREE DEAL?
Enjoy the freedom to make your purchase and manage your payments over time, without paying any interest during the interest free period (provided you pay the "payment to reduce further interest" amount in your statement by the payment due dates, terms and conditions may apply. Excludes gift cards). Minimum repayments are required by the repayment due dates. It is flexible that you can make payments weekly, fortnightly or monthly to suit your budget. If you pay the outstanding balance in full before the end of the interest free period, you will avoid paying any interest. Prevailing interest rate applies to any outstanding balance on the expiry of the interest free period (currently 25.99% p.a. for Q Card).
Read full Interest Free Terms and Conditions.
✓Buy ONLINE or IN-STORE
✓No deposit finance available
✓Choose payment plan that suits you
✓Quick approvals in a few minutes, start shopping right away
✓Minimum repayments must be made by the repayment due dates.
CHOICE OF PROMOTIONAL TERMS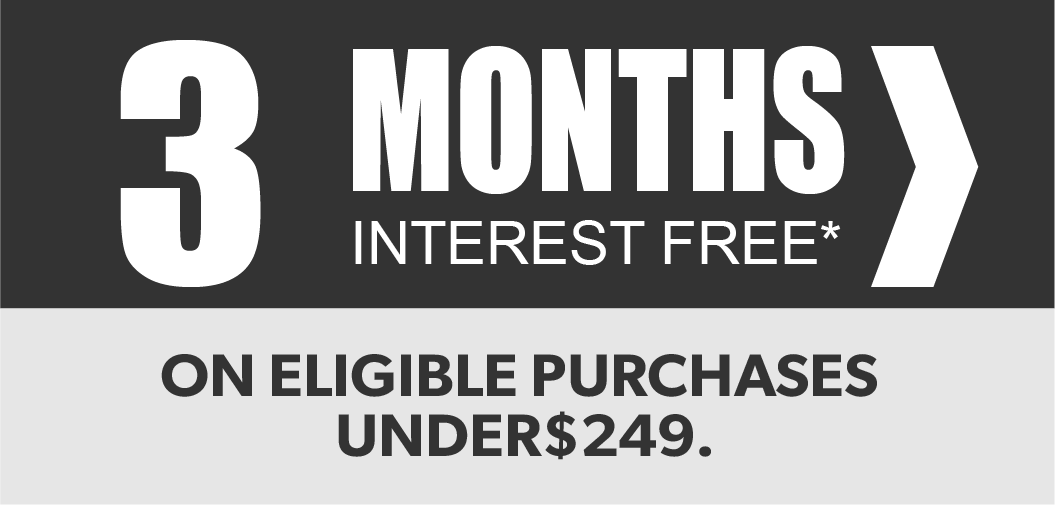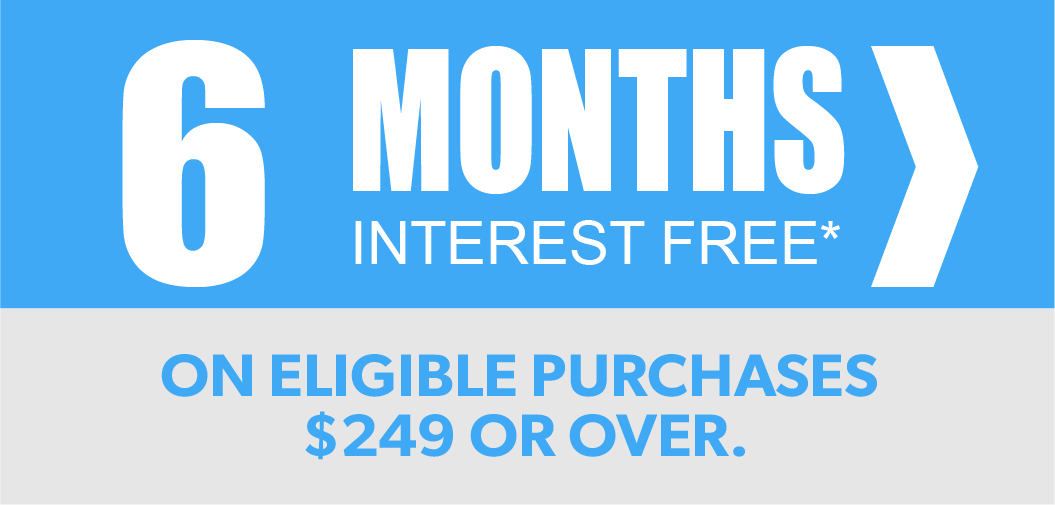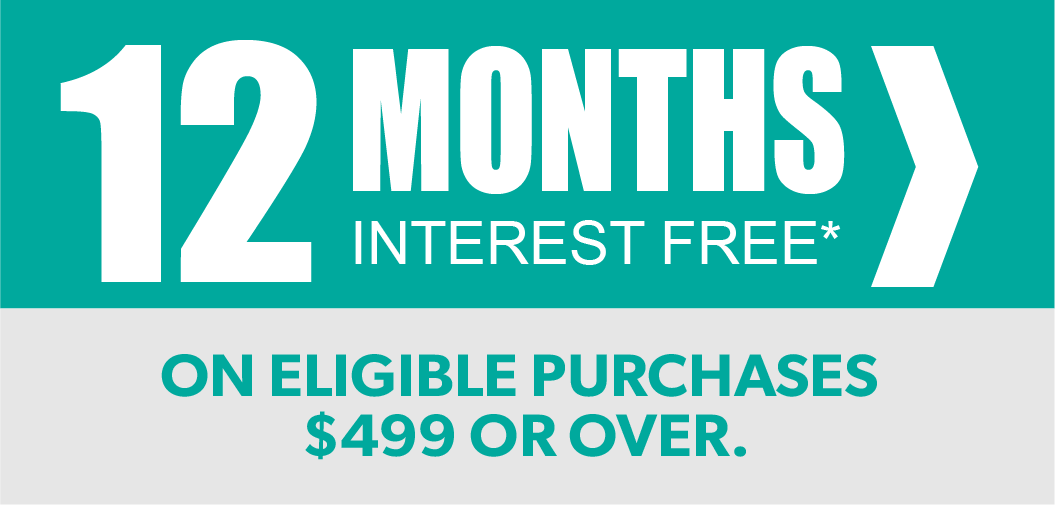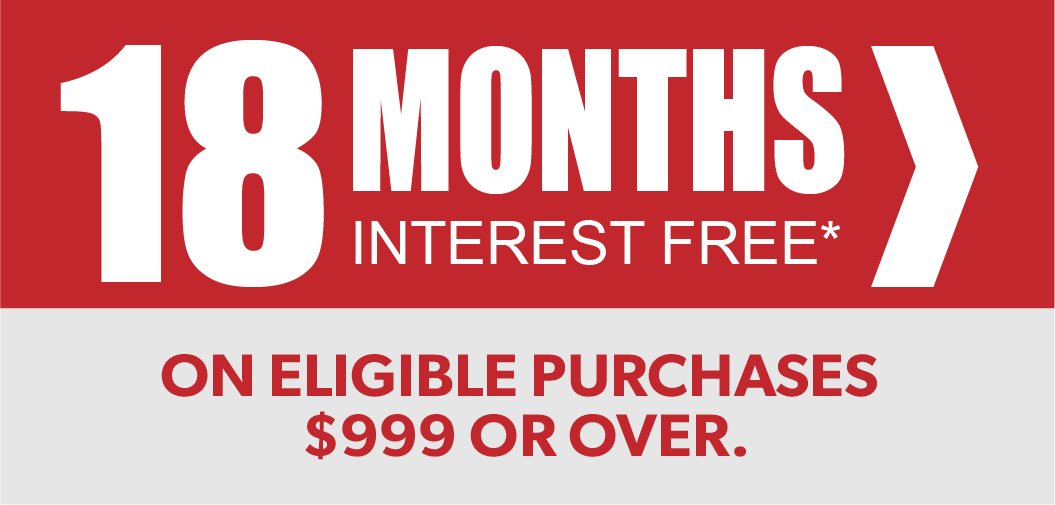 HOW DOES FINANCE PURCHASE WORK IN HERCULES STORE?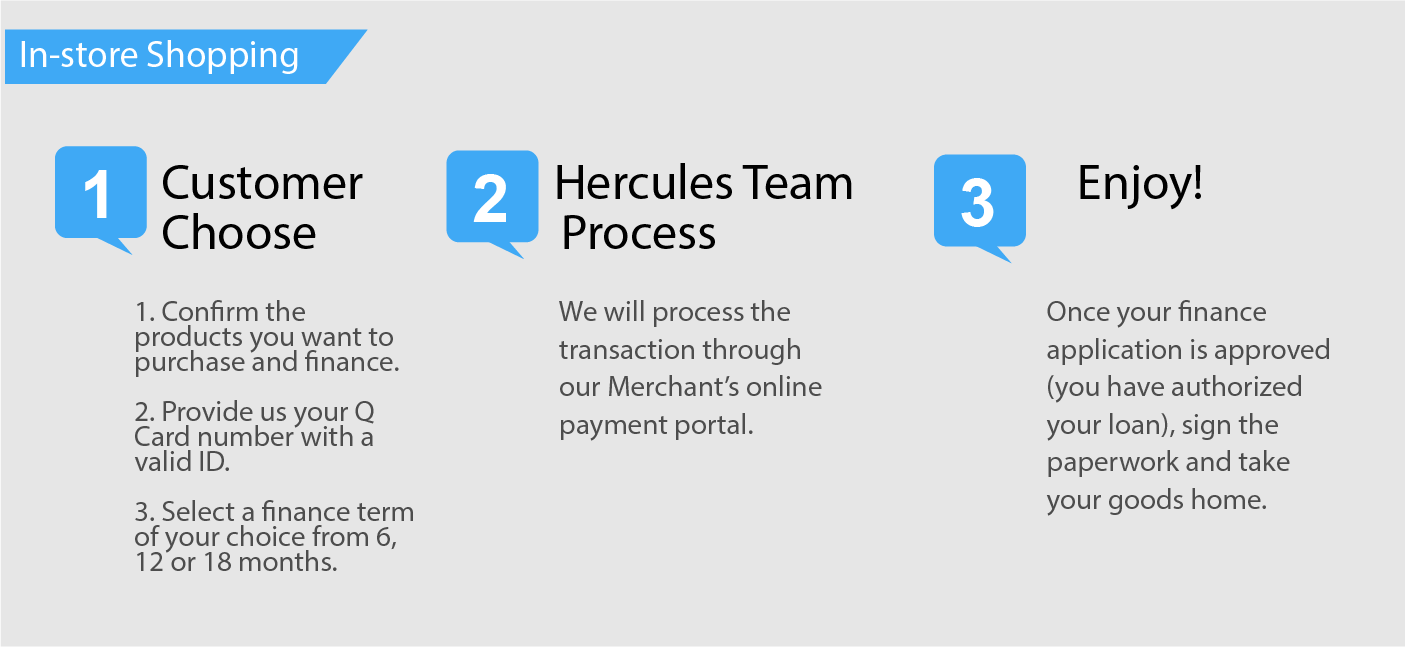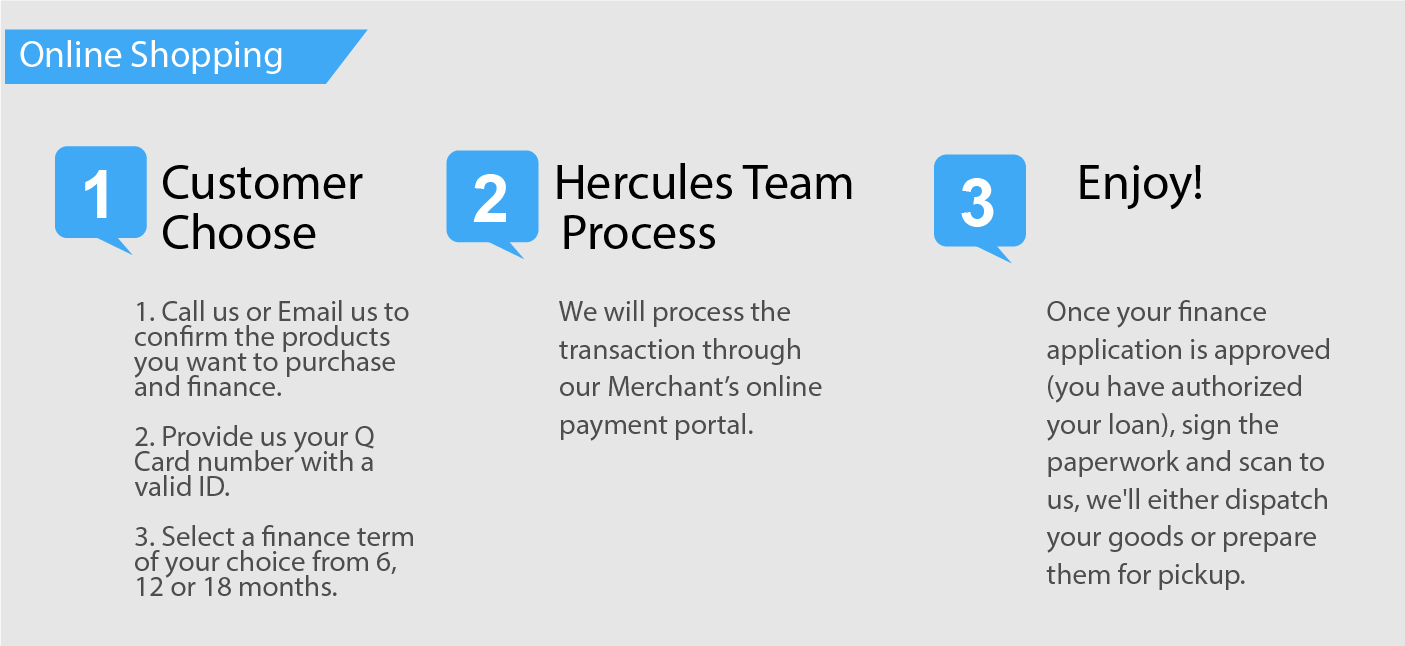 • You must be a NZ Citizen / Permanent Resident and currently living in New Zealand
• You must be older than 18 years of age
• Proof of identity by means of a photo identification document (NZ Drivers Licence or Passport with a valid NZ residency Visa)

• Establishment Fee: A once fee of $55 when you open your account through a Long Term Finance Plan and applied at the point of your first spend.
• Annual Account Fee: The annual fee is $50 for Q card. A Fee of $25 applied to your account on opening and every 6 months thereafter.
• Advance Fee: A fee of $35 charged every time you make a new Payment Purchase, except where it is an establishing Payment Purchase.
Q MasterCard is registered by Columbus Financial Services Limited.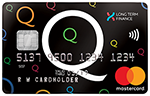 Apply for pre-approval finance online. Any question about Q card Finance, please call Q card Service Centre on 0800 119 100.