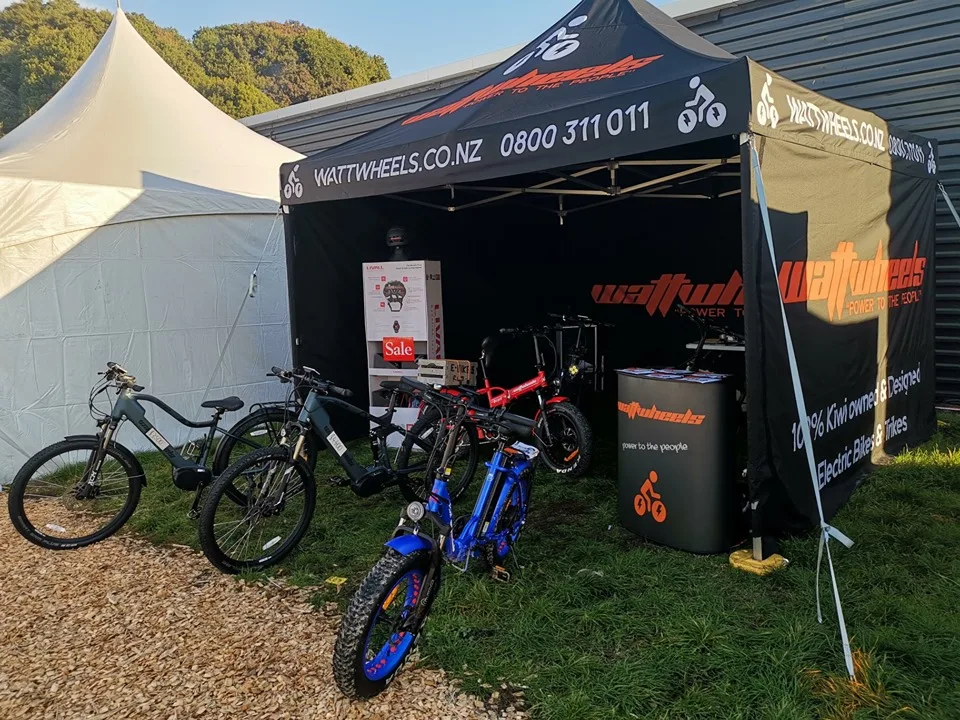 If you are looking for a pop-up shelter/gazebo that is really strong to protect your stall, products or people, Pro57 is the one for you.
The aluminum Pro57 is literally the strongest commercial pop-up gazebo in New Zealand. It offers superior strength and durability and is built to last and withstand most weather conditions.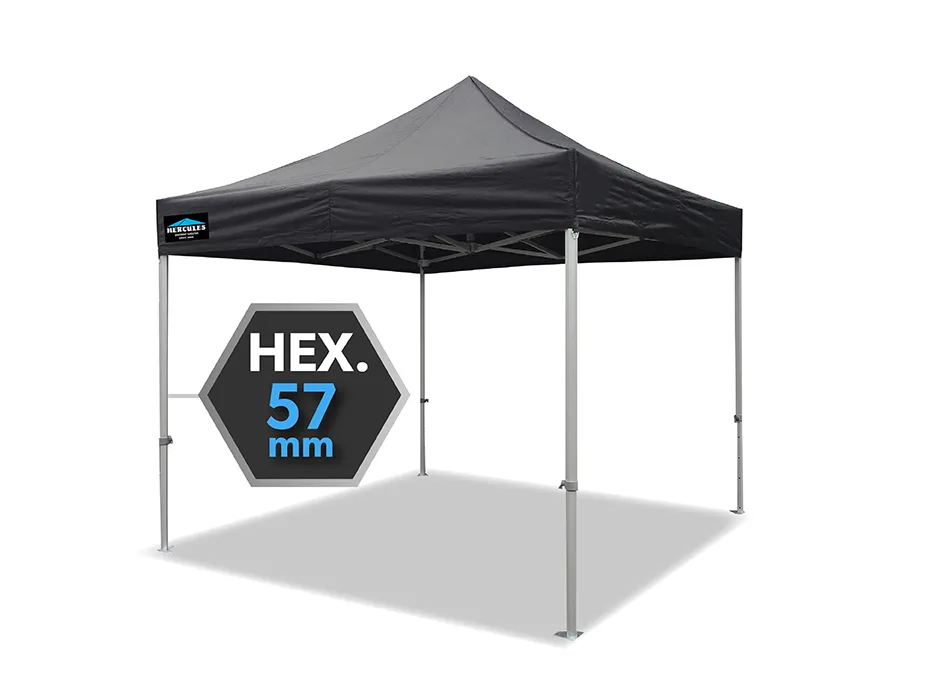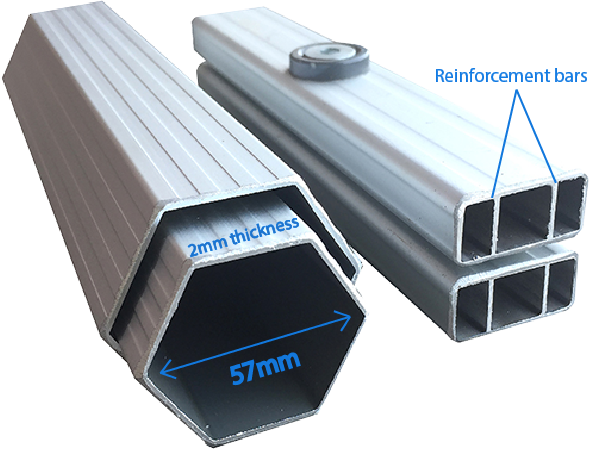 The thickness:
The aluminum frame thickness is 2mm.
Pro 57 comes with strong 57mm Hexagonal aluminum legs and 35mm x 18mm multi ribbed extruded truss bars. All legs and truss bars are made of super strength 6005 T6 aluminum. So the frame won't be bent or broken so easily.
The spring tension.
The pro 57 frame also comes with a unique 75mm stainless steel spring tension on the middle pole. With this strong spring tension, the frame can withstand even higher pressure and heavier weight.
The joints/brackets
The pro 57 joints and brackets between the cross bars are made of molded aluminum. These joints hold the cross bars together firmly.
The Cross bars
There are two reinforcement bars in the interior of each crossbar. If compared to cross bars with empty interior, Hercules' cross bars are much stronger and able to withstand more pressure and weights.