Pavilion marquee
The pavilion marquee is also known as a semi-permanent marquee as it provides stylish structure and effort of more semi-permanent structure. It is a versatile shelter for any outdoor festivals and events and perfect for heavy-duty use like trade shows and exhibition. It is easy to assemble and can be joined together for stunning visual impact.
Pavilion marquee has bigger in size and it is easy to set up. Hercules pavilion marquee is available in 4 sizes, which are 3x3m, 4x4m, 5x5m, 6x6m. If you are looking for a bigger size marquee, pavilion marquee is definitely what you need.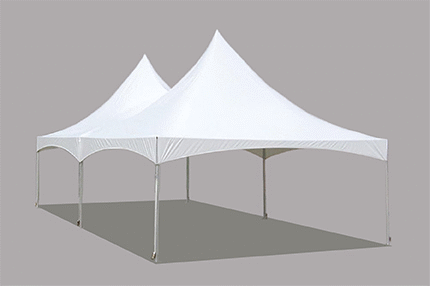 Easy set up:
Just imagine that if you were to set up a 6x6m massive pop-up gazebo, it would be very hassling as the frame could be huge and super heavy. Therefore, the pavilion marquee comes in separate parts to make it easier for you to carry them and it only requires 10 minutes to set up.
Quality:
The Pavilion frame is made from a robust 63mm circular 6063 T5 aluminum extrusion. A tension wire system is used to support the roof and also increases the gazebo strength by bracing the frame. The roof is made from PVC fabric and will last for many years.
Printing Quality.
Printing is available on all panels and walls of the pavilion marquee. By using digital printing, we are able to print any logos, images, graphics or wordings. The graphic is printed directly to the PVC fabric surface and protected with a layer of the clear liquid seal. This is to protect the colour from scratch and allows easy cleaning. Free mockups will be prepared for our customers before proceeding to print.