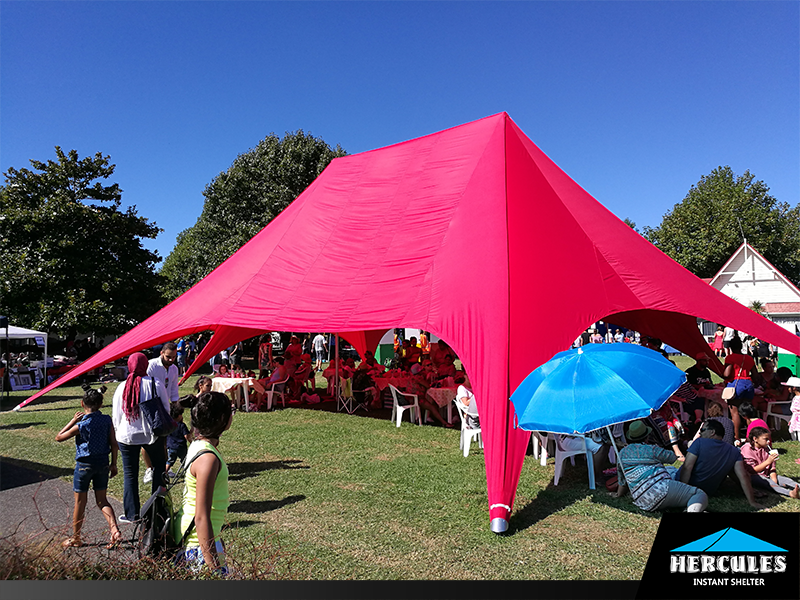 There are two types of star marquees, the single peak and the double peaks star marquees. Basically, star marquees are bigger in size. For example, sizes of the single peak star marquee are from 8 meters to 16 meters and the sizes of double peaks star marquee are from 13.65 meters to 21.85 meters. (Please refer to the details on event marquee's page.) Certainly, star marquees are perfect for large activities, events, exhibitions that need to provide cool place for your crowd.
Star marquees have a larger area to print larger logo or graphic the panel than other types of marquees and gazebos. Its height can also immediately attract people attention and become the focus point of the crowd. Below are some detail descriptions for both star marquees.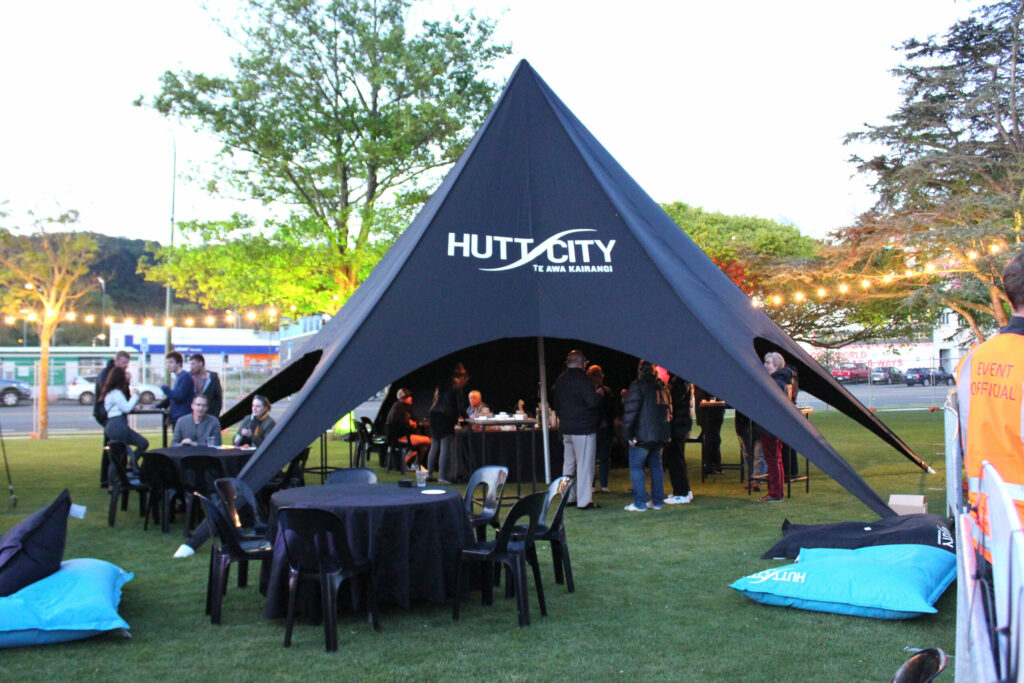 Single peak star marquee:
As mentioned earlier, star marquee is available in a selection of sizes starting from 8m span up to a 16m shaded area. This style of promotional display is ideal for maximum brand exposure the canopy can come in a selection of colours and fabric type. The fabric can also be custom printed to include any graphics or colours. This range of tents is fast to set up and dismantle and ideally suited for use at club meetings, school fairs and sporting events.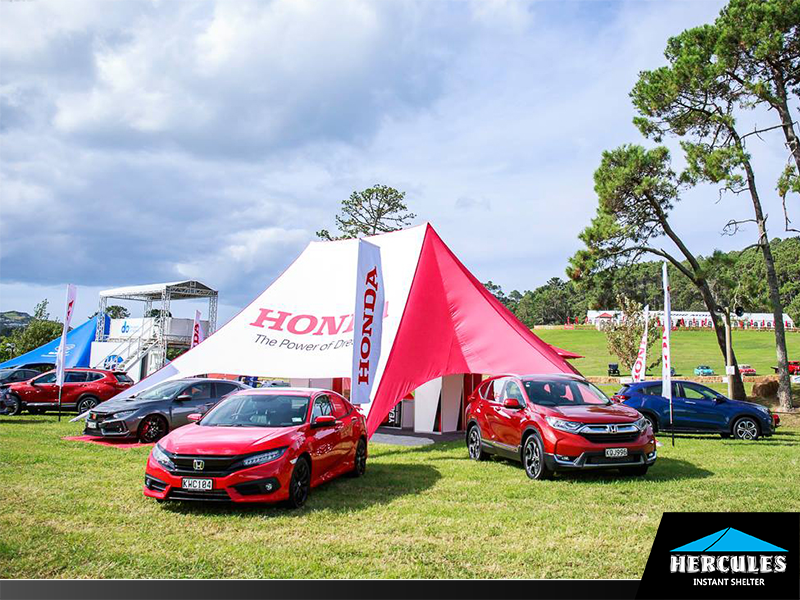 Double peaks star Marquee:
Double Peak Star marquees feature a distinctive design, with their unique shape ensuring they will be noticed at any event while also offering much-needed protection from the harsh sun. The Double Peak Star Marquee is one of the most popular marquees in our range. This unit offers functionality, stylish appearance and fantastic value!
They are the ideal promotional marquee and have large, flat panels that are perfect for custom digital printing. The Double Peak Star Marquees are made in four standard sizes. As we design and manufacture all our own products, we offer unique flexibility when dealing with our clients.
Our Double Peak Star Tents and Shades start at 13.5m x 8.5m and go all the way up to our mammoth 21.85m x 13.85m Star Shade. This is the king of all marquees and Shades and perfect for large events where you need to provide cover and a cool environment for big crowds.