Does your business need a branded gazebo?
A branded gazebo can offer numerous benefits, making it a valuable addition to your outdoor space. A printed gazebo with a company logo provides an excellent opportunity for brand exposure. It can help your business make a strong impression and stand out in a crowded marketplace.
In this blog post, we'll talk about why having a branded gazebo is great for your business!
What is a branded gazebo?
A branded gazebo is a customized outdoor canopy with a specific brand's logos and graphics, used for marketing at events. It serves as both shelter and advertising, enhancing brand visibility.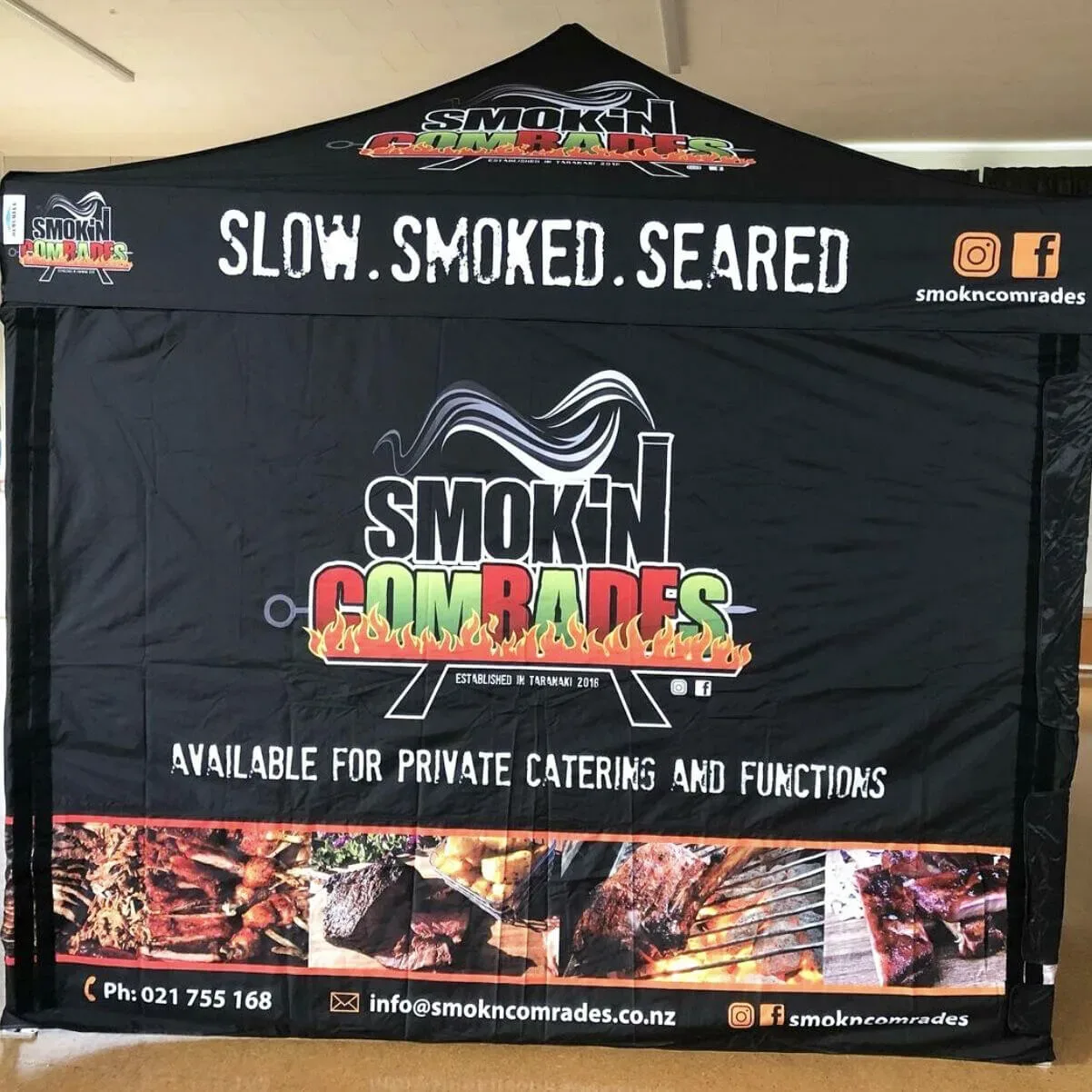 What are the benefits of a branded gazebo?
Whether your business needs a branded gazebo depends on your specific goals, marketing strategies, and the nature of your operations. Here are some considerations to help you determine if a branded gazebo is a valuable investment for your business:
Outdoor Presence: If your business frequently participates in outdoor events, trade shows, fairs, or markets, a branded gazebo can provide a strong outdoor presence and help you stand out among competitors.
Brand Visibility: If brand visibility and recognition are important for your marketing efforts, a gazebo with your company logo and branding elements can significantly enhance your visibility and make your brand more memorable.
Professional Image: A well-designed and branded gazebo conveys professionalism and attention to detail. It can enhance your image and build trust with potential customers and partners.
Marketing Opportunities: Branded gazebos offer valuable marketing real estate. You can use the canopy and sidewalls to display marketing materials, promotional messages, and additional branding elements.
Versatility: Gazebos are versatile and can be used in various settings and events, providing flexibility for your marketing efforts.
Shade and Shelter: If your business participates in outdoor events, having a gazebo can offer shade and shelter for your team and visitors, enhancing the overall experience.
Cost-Effectiveness: While there is an initial investment in purchasing a branded gazebo, it is a reusable asset that can be used at multiple events over time, making it a cost-effective marketing tool in the long run.
Foot Traffic and Engagement: A well-branded gazebo can attract more foot traffic to your booth or display area, increasing your opportunities for engagement with potential customers and leads.
Photogenic Opportunities: Branded gazebos can create visually appealing backdrops for photos and social media posts, helping to spread your brand's image on social platforms.
Ultimately, the decision to invest in a branded gazebo should align with your business objectives, marketing strategies, and budget. Consider the type of events you participate in, the level of outdoor exposure your business requires, and the potential benefits of increased brand visibility and recognition. If a branded gazebo can enhance your presence, professionalism, and marketing impact, it may be a valuable addition to your business assets.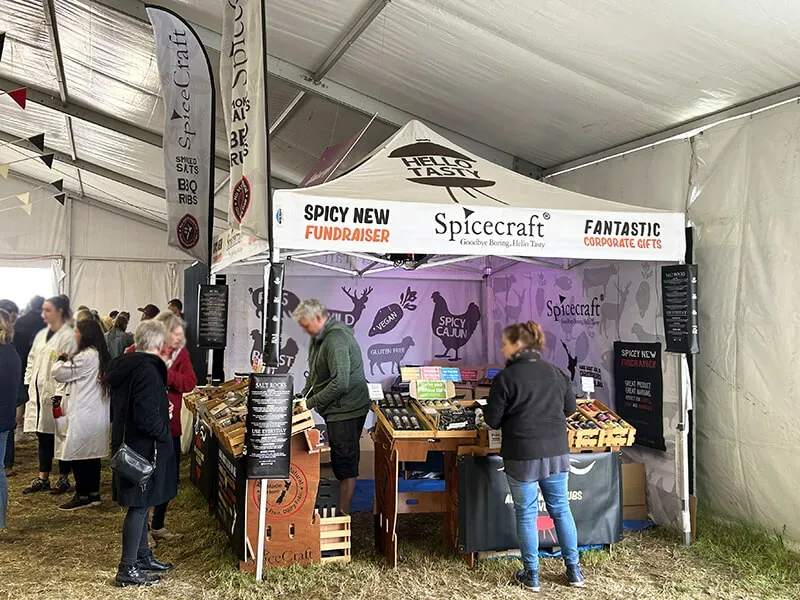 What's the most popular branded gazebo in New Zealand?
Hercules Instant Shelter is the premier destination for purchasing branded gazebos. We are a highly respected brand specializing in outdoor structures and custom gazebo branding. Our branded gazebos offer the ideal solution to help you create a significant impact at any event or occasion. Our 3x3m and 6x3m gazebos with walls are among the most popular choices. If you're uncertain about your needs, please don't hesitate to reach out to us via phone or email. Additionally, you can visit our local branches in Auckland, Christchurch, and Wellington. We offer free pickup at these locations and nationwide shipping for your convenience.
Click here to learn more about our custom printed gazebos.