Explore a vibrant array of gazebo options, available in an extensive range of colours, including both standard stocked and premium selections. White, black, green, blue, and red gazebos are among the popular choices, ensuring there's a shade to suit every preference. Should you seek a colour not within our existing range to align with your brand, custom colours can be accommodated at an additional cost.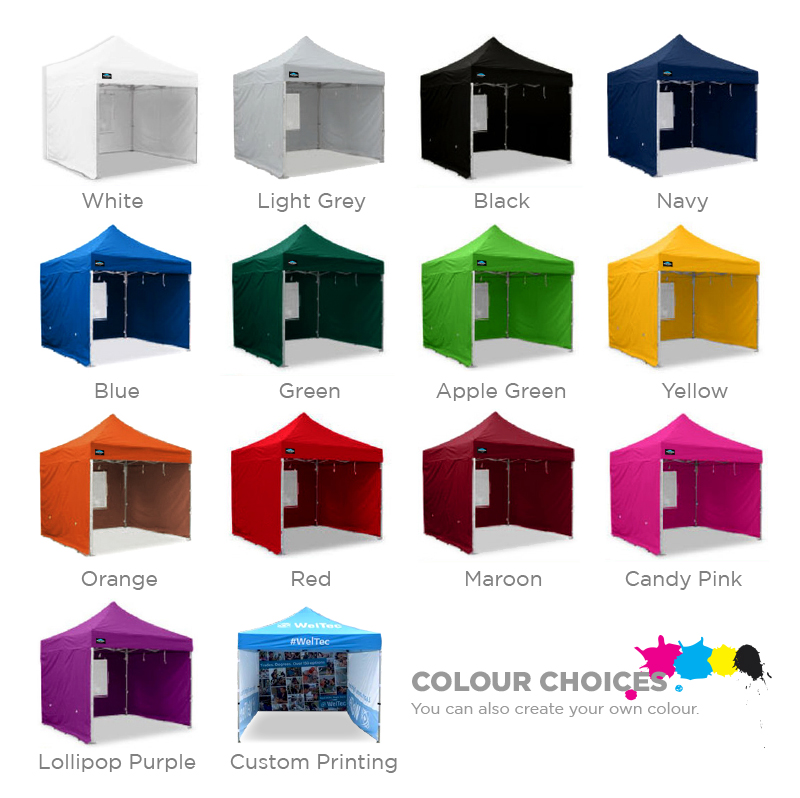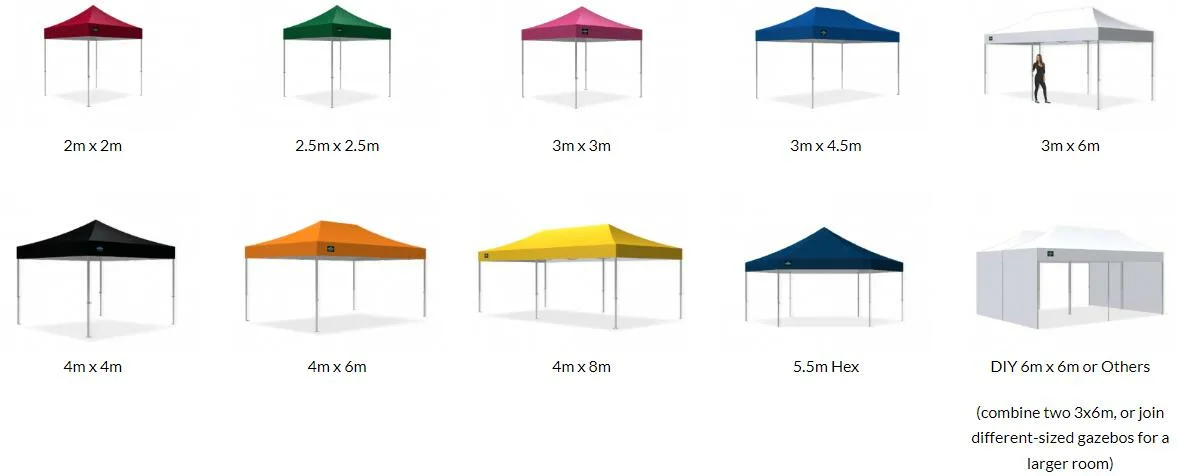 These coloured gazebos can be supplied with or without sides, offering flexibility for various settings. Moreover, our gazebos come in a variety of sizes, ranging from 2x2m to 6x6m, depending on the strength model you choose.
Tailor your selection even further by opting for gazebos based on different strength levels, from budget steel to high wind-resistant aluminium models. While we may not be the most cheapest option, our products provide superior quality at better prices, delivering an affordable and superior choice.
Explore New Zealand's largest range of pop-up gazebos online today by clicking here, and enhance your outdoor space with style and durability!