Hercules Outdoor Umbrella Fabrics & Colours
Check out details below for our choices of outdoor umbrella fabric, 100% solution-dyed Polyester and Acrylic. They are available for a specific Hercules outdoor umbrella model.
100% Solution Dyed Acrylic
Made out of 100% solution-dyed acrylic fibre, our premium umbrella fabric from RECASENS RECacril® is the most hardwearing outdoor fabric in the world. The use of high-quality raw materials in combination with the most demanding manufacturing processes confer to the fabrics unbeatable benefits of colourfastness and resistance as well as durability.
100% Solution-dyed RECacril® Acrylic
Designed for outdoor use
Water repellent, fade & rot resistant
Shade rating: UPF 50+
Colour fastness to light: 1500+ Hours
grade 7-8 out of 8
Weight: 300 gsm
The fabric is replaceable
Suitable for screen printing
Available for the collection of Hercules outdoor umbrella
Black-103
Grey-198
Red-182
Ecru-115
PREMIUM COLOURS (surcharge applies, 2-4 weeks turnaround)
---
White-099
Beige-100
Forest Green-102
Watermelon-105
Agenta Grey-138
Linen-126
Brown-156
Pistachio-160
Steel Blue-229
Blue-172
Dark Blue-173
Navy Blue-174
Burgundy-177
Cacao-195
Ivory-217
Yellow-554
Orange-567
STRIPE COLOURS (surcharge applies, 2-4 weeks turnaround)
---
Beige & Brown-223
White & Grey-061
White & Green-014
Steel blue & Blue-166
100% Solution Dyed Polyester
Our 100% Solution Dyed Polyester fabric delivers a similar performance to outdoor Acrylic. It has gone through a multi-stage dyeing process which gives it very high resistance to fading from sunlight as well as good stain. It also has highly resistant to water. It is a cost-effective option for any budget.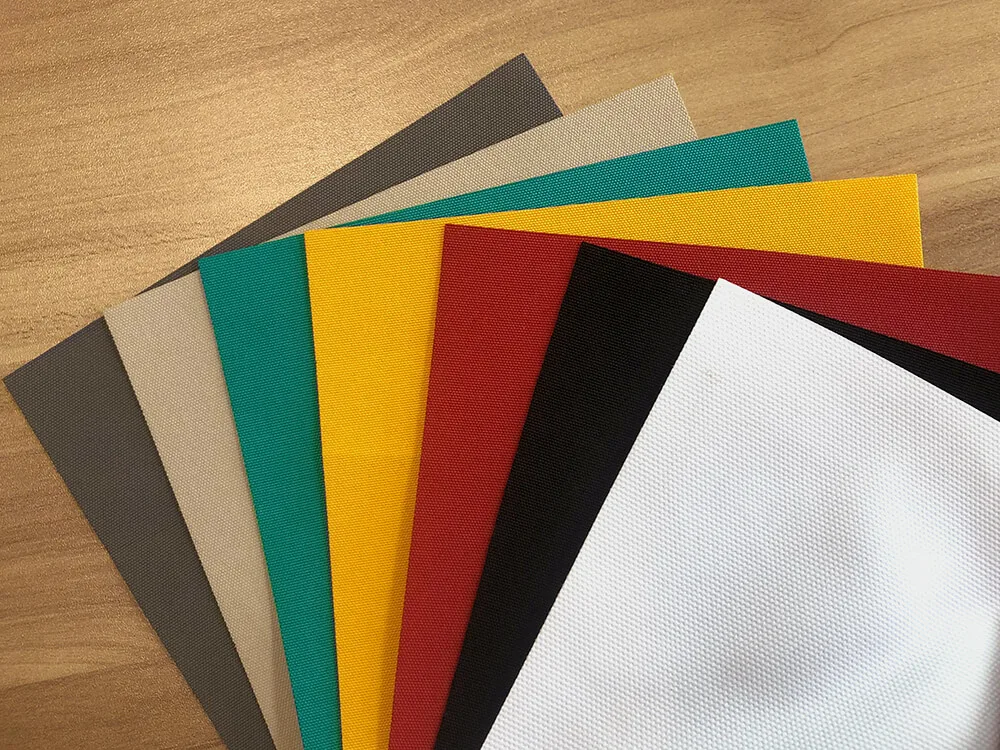 100% Solution-dyed Polyester
Designed for outdoor
Fade & stain resistant, highly water-resistant
Colour fastness to light: 1000 Hours
grade 5-6 out of 8
Weight: 260 gsm
Shade rating: UPF 50+
The fabric is replaceable
Suitable for screen printing & UV digital graphics printing
Available for Eventi Market Umbrella
Black
Grey
Red
Khaki
White
STRIPE COLOURS (2-4 weeks turnaround)
---
Yellow
Teal(Blu-green)