A  Hercules pop up gazebo canopy can offer many years of dependable performance if properly taken care of.  Generally, the pop up gazebo is an outdoor shelter tends to put into temporary use for sunshade and rain cover. It is most likely to have problems come from the exposure to the elements such as too sunny days, damp conditions, wind storm and heavy rain etc. The aim of this article is to present caring tips with some suggestions on how to prevent the damage of the gazebo and increase its chance of lasting longer.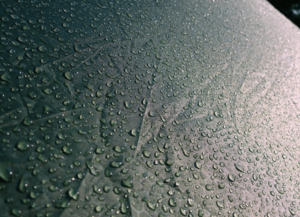 Heavy Wind & Rain 
New Zealand weather is so variable, and the most frequent weather in Winter is seeing heavy rain with wind.  A pop up gazebo is essentially designed for shade, and a great strength gazebo will only stand against the wind up to 50m/h. It is super challenging if keeping it erected in extreme weather no matter how prepared you are, as this can cause a gazebo to serious damage.
The best protection is to take the gazebo down and store it away when it is not being used.  You should also take great care of the pop up gazebo during the low-level rain and wind, not just make sure it is secured by using anchor kits and leg weights,  but also make sure water does not pond on the canopy, this will help prevent breakage and collapse from the weight of water.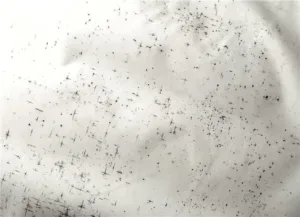 Mold & Mildew
A  Hercules pop up gazebo canopy is made from Vinyl coated polyester which commonly called PVC coated polyester. The PVC coating makes the material of our canopy resists mildew better than others. However, mold and mildew thrive in damp and humid conditions. Once they start to grow, this can result in the material deteriorating, or even cracking and tearing outright.
Prevention is the best cure — keep the gazebo canopy clean and dry. Cleaning: The simple way to avoid mold and mildew problems is to wash the canopy periodically with a solution of household mild detergent and cold water, remove dirt applying with a soft porous sponge. Then Rinse well with a garden hose. A preferred cleaner should be safe for home anti-bacterial use and bleach-free. Do not use bleach for cleaning, because the bleach makes the fabric colour and printing fade.  Storage: Allow the canopy to dry completely before packing and stowing each time. Store it in a dry place where humidity below 60%.  Controlling moisture is the must-have strategy for preventing mold growth on the material.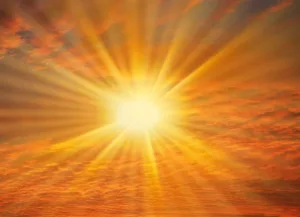 Strong Sunlight
New Zealand has ultra-high UV levels internationally, UV levels are the highest during summer in the country, but are also relatively high in spring and autumn.  A Hercules gazebo canopy provides great UV protection when you are out in the sun.  In the meanwhile, sun exposure can result in damage to the canopy. The ultraviolet rays contained in sunlight will make the fabric colours fade at first, but repeated over-exposure to UV radiation will cause deterioration of the material itself. The only real defence is to set the gazebo up when it is needed and store it away again when it is not being used.  Further support can be achieved by applying UV Protectant (specifically for fabric use) on the canopy, this can also help prevent fading, cracking and premature ageing.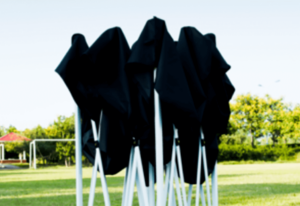 Transport
Some users would keep canopy always attached on the frame for saving time on setting up the next day. Do you know this may cause damage to the gazebo canopy? The pop up frame is designed with a scissor structure, gazebo with the canopy still attached during movement will cause damage from extra wear and tear, such as a few small nail holes, scrapes and smudges etc.  The simple solution is to keep the frame and canopy stored separately with a carry bag.